The 2014 Beijing Auto Show runs from April 20th through April 29th of 2014 in Beijing, China. The press/media day occurs on April 20th, the 21st and 22nd are trade/industry days, and the public show runs from April 23rd until April 29th.
Below is our coverage of the 2014 Beijing Auto Show.
AutoKnowledge coverage provided by Alex Brar, Peng Hao Wang with photography coverage by Ada Fu (Fu Ruqi) and Carina Zhang (Zhang Yanan) along with our team of local photographers - April 2014.
Details about the show can be found at the 2014 Beijing Motor Show Official Website.
Historically, the Beijing auto show - and on alternate years the Shanghai show - has been host to a wide-range of new introductions and emerging technologies. Here at AutoKnowledge, we seek to bring you coverage of the most influential vehicles to appear in Beijing, as well as capture the important debuts in this rapidly expanding market.
The 2014 Beijing Auto Show saw Ford introduce a new Escort compact car: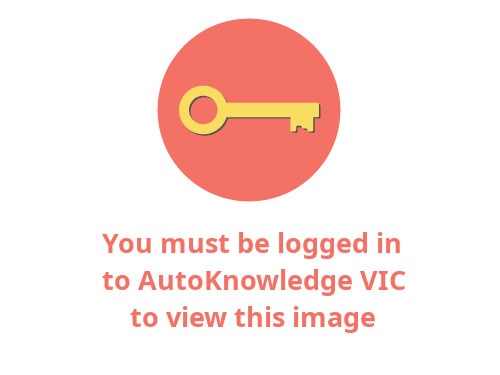 Also, the compact crossover Q30 Concept from Infiniti was featured: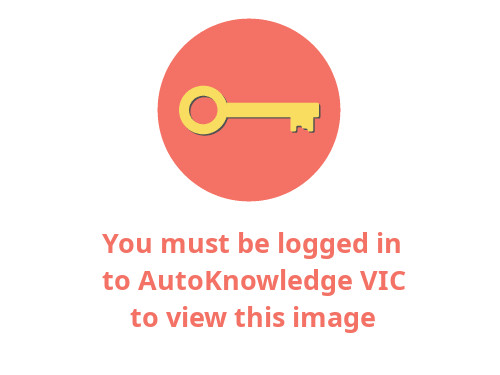 Beijing also hosted the world premiere of the 2015 Lexus NX compact luxury crossover utility vehicle: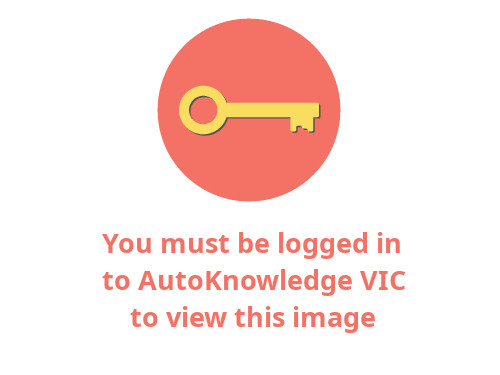 Here is our coverage from the 2014 Beijing Auto Show:
| | | | | | |
| --- | --- | --- | --- | --- | --- |
| Srce | Vehicle | Status | Press Kit | Trim Level | Comment |
| AK | Acura RLX 14 Hybrid China | Integrated | N/A | 2014 RLX Sport Hybrid 3.5L V-6 7-Spd DCT AWD Sedan | Major redesign of the mid size sedan with updated powertrains including an 8 speed DCT with the L4 and a 9 speed AT with V6. |
| AK | Audi A6 14 China | Integrated | N/A | 2014 A6 L TFSI 3.0L V-6 8-Spd AT AWD Sedan | Mid cycle refresh with updated exterior, comfort, powertrain, infotainment and active safety technologies. |
| AK | BMW 7-Series 15 Sedan China | Integrated | Integrated | 2015 740Li Horse Edition 3.0L I-6 8-Spd AT RWD Sedan | WD. Special Edition based on LWB 740Li xDrive w/M Sport pkg. |
| AK | BMW Vision Future Luxury Concept | Integrated | Integrated | BMW Vision Future Luxury Concept | WD. Large Luxury Car. Premium entry that could potentially fill the portfolio gap between the 7 series and the Rolls Royce Ghost. |
| AK | Buick Excelle 14 XT China | Integrated | N/A | 2014 Buick Excelle XT | |
| AK | Buick GL8 14 China | Integrated | N/A | 2014 Buick GL8 | |
| AK | Chevy Cruze 16 China | Integrated | Integrated | 2016 Turbo 1.4L I-4 6-Spd MT FWD Sedan | WD. Major redesign for the Chevy Cruze compact car. |
| AK | Citroen DS 6WR 15 China | Integrated | Integrated | 2015 DS 6WR 2.0L I-4 6-Spd AT FWD | Small SUV concept; production version potential to be launched at year end. |
| AK | Ford Escort 15 Sedan China | Integrated | Integrated | 2015 Ford Escort Sedan | WD. Production version of Ford Escort Concept. Below Focus in Ford's Chinese lineup. I-3 and I-4 EcoBoost engines likely. Exterior very close to Concept car; Engine 1.5L NA. |
| AK | Ford Everest Concept | Integrated | Integrated | Ford Everest Concept | Mid Cycle Major w. Aston Martin'ish grille; New engine 1.5 Turbo & NA, 1.0 Turbo. 8" touch screen. |
| AK | Geely Emgrand EC7 14 China | Integrated | N/A | 2014 Geely Emgrand EC7 | BYD M6 fighter; Previously shown in 2009 Shanghai Auto Show; 2.4L w. 5MT & 6AT; Dimensions: 4840/1830/1750/2950. |
| AK | Honda Odyssey 14 China | Integrated | N/A | 2014 Odyssey 2.4L I-4 5-Spd AT FWD | Production version of the concept M shown last year at Shanghai. |
| AK | Honda Vezel 15 China | Integrated | N/A | 2015 Honda Vezel | WD. Lighter, more fuel efficient; new Nissan Connect infotainment. |
| AK | Hyundai ix25 Concept | Integrated | Integrated | Hyundai ix25 Concept | WD. Next generation small crossover targeted for China, India and Brazil markets. |
| AK | Infiniti Q30 Concept | Integrated | N/A | Infiniti Q30 Concept | Based on Daimler's MFA FWD arch; No plan to localize yet; Expected SORP 2015. |
| AK | Infiniti Q50 Eau Rouge Concept | Integrated | N/A | Infiniti Q50 Eau Rouge Concept | Q50 Performance variant; 3.8TT 560hp 600Nm w. 7AT; 0-100km/h less than 4s. |
| AK | Lexus NX 15 China | Integrated | Integrated | 2015 Lexus NX | WD. Compact Luxury CUV. Slots under RX in lineup. Production version of the "sub-RX" crossover concept shown before with a Turbo L4 and hybrid L4 powertrains.WD. Compact Luxury CUV. Slots under RX in lineup. |
| AK | Lincoln MKX Concept | Integrated | Integrated | Lincoln MKX Concept | China market unveiling of the Escape based entry with 2.0L and 2.3L L4 Turbo engines. |
| AK | Mercedes-Benz C-Class 15 Sedan China | Integrated | N/A | 2015 C250 1.8L I-4 8-Spd AT RWD LWB Sedan | WD. Extended wheelbase version of the C-Class for Chinese market. First long wheel base C class for the China market, approx. 3 inches longer wheelbase, carry over powertrains. |
| AK | Mercedes-Benz Concept Coupe SUV | Integrated | Integrated | Mercedes-Benz Concept Coupe SUV | WD. Concept version of BMW X6 competitor rumored for production under MLC-Class designation. |
| AK | Mercedes-Benz S-Class 15 Coupe China | Integrated | N/A | 2015 S63 AMG 5.5L V-8 7-Spd AT AWD Coupe | |
| AK | Nissan Lannia Sedan Concept | Integrated | Integrated | Nissan Lannia Sedan Concept | Joint work between Nissan China and Global Design; Target customer 1980s. |
| AK | Peugeot 408 14 China | Integrated | Integrated | 2014 Peugeot 408 Sedan | Wd. Sedan variant of new EU 308 hatch; Wheelbase to be extended from 2620; PT 1.6T w. 6AT, 1.8L w. 6AT&5MT. |
| AK | Peugeot Exalt Concept | Integrated | Integrated | Peugeot Exalt Concept | WD. Sports sedan concept w/coupe-like styling. |
| AK | Toyota Corolla 15 China | Integrated | N/A | 2015 Corolla 1.6L I-4 2-Spd CVT FWD Sedan | FAW-Toyota Corolla based on EU version; WB 2700mm; Engine 1.6L/1.8L. |
| AK | Volvo Concept Estate | Integrated | N/A | Volvo Concept Estate | Slight exterior change; DRL/Mirrorlink/ACC/FCA/CIB in EU version; EA211 engine 1.4L/1.6L. |
| AK | Volvo S60L Plug-In Hybrid Concept | Integrated | Integrated | Volvo S60L Plug-In Hybrid Concept | WD. Hybrid long wheelbase S60 model for Chinese market. |
| | Beijing Press Kit Images | | | | |
| PK | Audi TT Offroad Concept | Integrated | Integrated | | WD. CUV competitor for BMW X4 in Chinese market. TT design cues. |
| PK | BMW 7-Series 15 Sedan China - Horse Edition | Integrated | Integrated | | WD. Special Edition based on LWB 740Li xDrive w/M Sport pkg. |
| PK | BMW Vision Future Luxury Concept | Integrated | Integrated | | WD. Large Luxury Car |
| PK | Buick Excelle 14 GT China | N/A | N/A | | |
| PK | Buick Excelle 14 XT China | N/A | N/A | | |
| PK | Buick GL8 14 China | N/A | N/A | | |
| PK | Brilliance Jinbei 15 China | Integrated | N/A | | WD. Minivan or MPV w/3-Rows from Brilliance - might use BMW-sourced 2.0L I-4. |
| PK | Chevy Cruze 16 China | Integrated | Integrated | | WD. Major redesign for the Chevy Cruze compact car. |
| PK | Citroen DS 5LS R Concept | Integrated | Integrated | | WD. Performance oriented concept based on China-only DS 5LS (LWB). |
| PK | Citroen DS 6WR 15 China | Integrated | Integrated | | |
| PK | Denza EV 14 China | N/A | N/A | | WD. BYD and Daimler JV Electrc Hatchback. |
| PK | Fengxing Jingyi S50 15 China | Integrated | N/A | | WD. Debut of sedan based on Nissan Sylphy from Dongfeng-Nissan JV. 1.5L I-4 5-Spd MT and 1.6L I-4 2-Spd CVT available. |
| PK | Ford Escort 15 Sedan China | Integrated | Integrated | | WD. Production version of Ford Escort Concept. Below Focus in Ford's Chinese lineup. I-3 and I-4 EcoBoost engines likely. |
| PK | Ford Everest Concept | Integrated | Integrated | | |
| PK | Geely Emgrand EC7 14 China | N/A | N/A | | |
| PK | Guangzhou Auto GA6 Concept | N/A | N/A | | WD. Concept previews range topping sedan. 1.8T and 2.0T powertrain options. |
| PK | Honda City 14 China | N/A | N/A | | |
| PK | Honda Civic 14 5-Door China | N/A | N/A | | WD. Chinese-market SUV. |
| PK | Honda Concept B Hybrid | Integrated | Integrated | | WD. Concept previewing Honda's latest design language applied to Civic size sedan. |
| PK | Honda Jazz 15 Europe | Integrated | N/A | | |
| PK | Honda Odyssey 15 China | N/A | N/A | | |
| PK | Honda Spirior Prototype | Integrated | Integrated | | WD. Rebadged version of the TLX Prototype - likely to be sold in identical form under Honda name in China. |
| PK | Honda Vezel 15 China | Integrated | N/A | | WD. Chinese-market SUV. |
| PK | Hyundai ix25 Concept | Integrated | Integrated | | |
| PK | Infiniti Q30 Concept | N/A | N/A | | |
| PK | Jeep Cherokee 14 China - Sageland Trim | Integrated | Integrated | | |
| PK | Jeep Cherokee 14 China - Urbane Trim | Integrated | Integrated | | |
| PK | Jeep Wrangler 14 China - Sundancer Trim | Integrated | Integrated | | |
| PK | Kawei K1 15 Crew Cab China | Integrated | N/A | | |
| PK | Kia K3S 14 Hatch China | N/A | N/A | | |
| PK | Kia K4 Concept | Integrated | Integrated | | |
| PK | Lexus NX 15 China | Integrated | Integrated | | WD. Compact Luxury CUV. Slots under RX in lineup. |
| PK | Lincoln MKX Concept | Integrated | Integrated | | |
| PK | Mercedes-Benz C-Class 15 LWB China | Integrated | N/A | | WD. Extended wheelbase version of the C-Class for Chinese market. |
| PK | Mercedes-Benz Concept Coupe | Integrated | Integrated | | WD. Concept version of BMW X6 competitor rumored for production under MLC-Class designation. |
| PK | Mercedes-Benz MLC-Class 15 China | N/A | N/A | | |
| PK | Mini Cooper Paceman 15 China | Integrated | Integrated | | |
| PK | Nissan Lannia Sedan Concept | Integrated | Integrated | | |
| PK | Peugeot 408 14 China | Integrated | Integrated | | |
| PK | Peugeot Exalt Concept | Integrated | Integrated | | WD. Sports sedan concept w/coupe-like styling. |
| PK | Skoda Octavia 14 Europe | N/A | N/A | | |
| PK | Subaru Viziv 2 Concept | N/A | N/A | | |
| PK | Toyota Corolla 15 China | N/A | N/A | | |
| PK | Volkswagen Golf R 400 Concept | Integrated | Integrated | | WD. Hot hatch Concept |
| PK | Volkswagen New Midsize Coupe Concept | Integrated | Integrated | | |
| PK | Volkswagen Polo 14 5-Door Europe | N/A | N/A | | |
| PK | Volvo S60L 15 Plug-In Hybrid China | Integrated | Integrated | | WD. Hybrid long wheelbase S60 model for Chinese market. |
| PK | Volvo XC60 14 Europe | N/A | N/A | | |
| PK | Volvo XC90 14 China | N/A | N/A | | |