The 2015 New York Auto Show runs from April 1st through April 15th of 2015. Press days will occur March 1st and 2nd.
Below is our coverage of the 2015 New York Auto Show.
Coverage provided by Alex Brar, Eric Woodward, Samantha Boehnke, Dylan Knight and a team of local photographers - April 2015.
Details about the show can be found at the 2015 New York Auto Show Website. To view the AutoKnowledge coverage from the show you may also load the 2015 New York Auto Show saved workspace in our Vehicle Information Center.
Here are some of the 2015 New York Auto Show highlights in a few categories:
Debuts: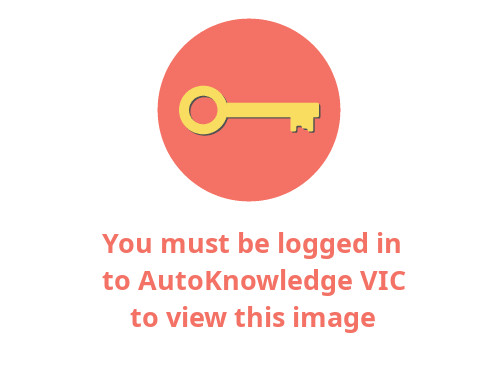 2016 Mercedes-Benz GLE500e Plug-In Hybrid: Mercedes brought a Plug-In Hybrid version of the new GLE-Class (the replacement for the ML-Class) to New York. The GLE550e 4MATIC version utilizes a twin-turbo 3.0L V-6 engine and electric motors to produce 436 horsepower and 479 lb-ft of torque.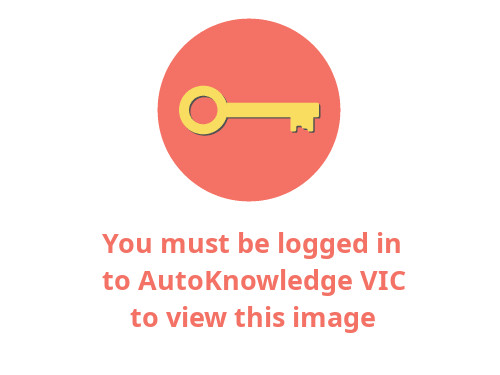 2016 Scion iM Hatchback: The iM has been on sale in Europe as the Toyota Auris, and it is now going to be sold in the US to add to Scion's lineup. The iM's underpinnings are related to the Toyota Corolla, but the iM is a 5-Door hatchback. Pricing is expected to start near $20,000 USD.
Redesigns: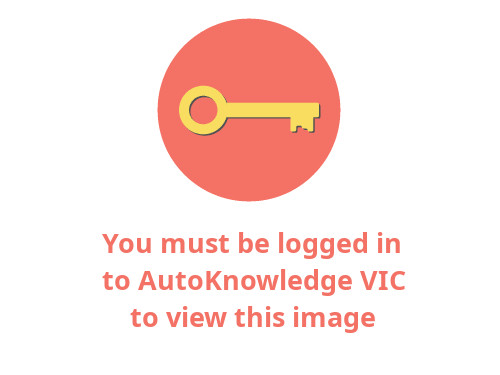 2016 Toyota RAV4 Hybrid: Toyota displayed a new Hybrid version of the RAV4 that also introduced the revised styling to be found on all RAV4 models. The changes include sharper detailing for the front and rear bumpers, as well as upgraded interior materials.
Concepts: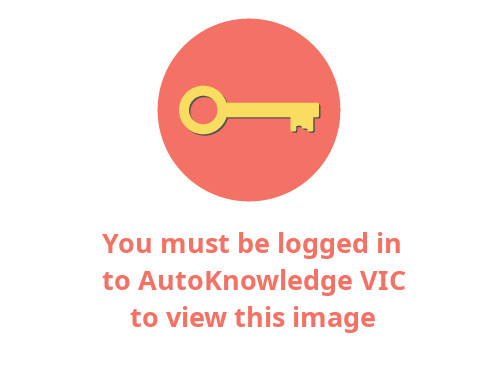 Honda Civic Concept: Honda displayed a concept version of the upcoming Civic redesign. They also announced that the 5-Door hatchback bodystyle would be sold in North America for the next generation Civic, and that the Type-R trim level will be coming to the US for the first time as well. This generation marks Honda's first use of turbocharged engines in their lineup.
Acting as a quick overview of what is being released at the show - and a guide to what content will be available - is a list that was updated live as we captured and then integrated our images, OEM press kit images, and OEM press releases from the show into our Vehicle Information Center:
| | | | | |
| --- | --- | --- | --- | --- |
| AutoKnowledge Images | Image Status | Press Kit Status | Level of Change | Trim Level Captured |
| BMW X5 16 Plug-In Hybrid | Integrated | N/A | Bodystyle | 2016 X5 xDrive40e 2.0L turbo I-4 8-Spd AT AWD |
| Buick Enclave 16 | Integrated | Integrated | Trim | 2016 Tuscan 3.6L V-6 6-Spd AT AWD |
| Cadillac CT6 16 Sedan | Integrated | Integrated | Debut | 2016 CT6 3.0L twin-turbo V-6 8-Spd AT RWD Sedan |
| Chevrolet Malibu 16 | Integrated | Integrated | Redesign | 2016 Premium 2.0L turbo I-4 8-Spd AT FWD Sedan |
| Chevrolet Malibu 16 Hybrid | Integrated | Integrated | Redesign | 2016 Hybrid 1.8L I-4 1-Spd AT FWD Sedan |
| Chevrolet Spark 16 | Integrated | Integrated | Redesign | 2016 LT 1.4L I-4 6-Spd AT FWD 5-Door |
| Dodge Challenger 15 | Integrated | N/A | Trim | 2015 SRT 392 Scat Pack Shaker 6.4L V-8 6-Spd MT RWD Coupe |
| Dodge Durango 15 | Integrated | N/A | Trim | 2015 R/T 5.7L V-8 8-Spd AT AWD |
| GMC Terrain 16 | Integrated | Integrated | Refresh | 2016 SLT 3.6L V-6 6-Spd AT AWD |
| Honda Civic Concept | Integrated | Integrated | Concept | Honda Civic Concept |
| Hyundai Tucson 16 | Integrated | Integrated | Redesign | 2016 Limited 1.6L turbo I-4 6-Spd AT AWD |
| Infiniti QX50 16 | Integrated | Integrated | Refresh | 2016 QX50 3.7L V-6 6-Spd AT AWD |
| Jaguar XF 16 | Integrated | Integrated | Redesign | 2016 XF S 3.0L supercharged V-6 8-Spd AT AWD Sedan |
| Kia Optima 16 | Integrated | Integrated | Redesign | 2016 SX 2.0L turbo I-4 6-Spd AT FWD Sedan |
| Land Rover Range Rover 16 | Integrated | Integrated | Trim | 2016 SVAutobiography Supercharged 5.0L V-8 8-Spd AT 4x4 |
| Land Rover Range Rover Sport 16 | Integrated | Integrated | Trim | 2016 HST Supercharged 3.0L V-6 8-Spd AT 4x4 |
| Lexus RX 16 | Integrated | Integrated | Redesign | 2016 RX 350 F Sport 3.5L V-6 8-Spd AT AWD |
| Lexus RX 16 Hybrid | Integrated | Integrated | Redesign | 2016 RX 450h 3.5L V-6 8-Spd AT AWD Hybrid |
| Lincoln Continental Concept | Integrated | Integrated | Concept | Lincoln Continental Concept |
| Mazda MX-5 Miata 16 | Integrated | Integrated | Trim | 2016 Club Edition 2.0L I-4 6-Spd MT RWD Convertible |
| Mercedes-Benz GLE-Class 16 | Integrated | Integrated | Bodystyle | 2016 GLE63 AMG S 5.5L twin turbo V-8 7-Spd AT AWD |
| Mercedes-Benz GLE-Class 16 Plug-In Hybrid | Integrated | Integrated | Bodystyle | 2016 GLE500e 3.0L V-6 7-Spd AT AWD Plug-In Hybrid |
| Mercedes-Benz Metris 16 | Integrated | N/A | Debut | 2016 Cargo 2.0L turbo I-4 7-Spd AT FWD |
| Mercedes-Benz Metris 16 | Integrated | N/A | Debut | 2016 Passenger 2.0L turbo I-4 7-Spd AT FWD |
| Mitsubishi Outlander 16 | Integrated | Integrated | Refresh | 2016 GT 3.5L V-6 6-Spd AT AWD |
| Nissan Maxima 16 | Integrated | Integrated | Redesign | 2016 SV 3.5L V-6 6-Spd AT FWD Sedan |
| Porsche Boxster 16 Spyder | Integrated | Integrated | Bodystyle | 2016 S 3.4L H-6 6-Spd MT RWD Spyder |
| Porsche Cayman 16 | Integrated | Integrated | Trim | 2016 GT4 3.8L H-6 6-Spd MT RWD Coupe |
| Scion iA 16 | Integrated | Integrated | Debut | 2016 iA 1.5L I-4 6-Spd AT FWD Sedan |
| Scion iM 16 | Integrated | Integrated | Debut | 2016 iM 1.8L I-4 6-Spd CVT FWD 5-Door |
| Smart fortwo 16 Coupe | Integrated | Integrated | Redesign | 2016 Passion 0.9L turbo I-3 5-Spd MT RWD Coupe |
| Smart fortwo 16 Coupe | Integrated | Integrated | Redesign | 2016 Proxy 0.9L turbo I-3 6-Spd DCT RWD Coupe |
| Subaru BRZ STI Performance Concept | Integrated | N/A | Concept | Subaru BRZ STI Performance Concept |
| Toyota RAV4 16 Hybrid | Integrated | Integrated | Bodystyle | 2016 Hybrid 2.5L I-4 2-Spd CVT AWD |
| Volkswagen Beetle Denim Concept | Integrated | Integrated | Concept | Volkswagen Beetle Denim Concept |
| Volkswagen Beetle Pink Color Edition Concept | Integrated | Integrated | Concept | Volkswagen Beetle Pink Color Edition Concept |
| Volkswagen Beetle R-Line Concept | Integrated | Integrated | Concept | Volkswagen Beetle R-Line Concept |
| Volkswagen Beetle Wave Concept | Integrated | Integrated | Concept | Volkswagen Beetle Wave Concept |
| Volkswagen Golf 16 Alltrack | Integrated | Integrated | Bodystyle | 2016 Alltrack TSI 2.0L turbo I-4 6-Spd DCT AWD Wagon |
| Ford Focus 15 5-Door | Integrated | Integrated | No Change | 2015 ST 2.0L EcoBoost I-4 6-Spd MT FWD 5-Door |
| Ford Focus 17 5-Door | Integrated | Integrated | Trim | 2017 RS 2.3L EcoBoost I-4 6-Spd MT AWD 5-Door |