The 2016 Consumer Electronics Show includes a host of automotive debuts and technologies, and will kick off with a press day on January 5th and run through January 9th of 2016.
Below is our coverage of the 2016 Consumer Electronics Show.

CES is the world's gathering place for all who thrive on the business of consumer technologies. Held in Las Vegas every year, it has served as the proving ground for innovators and breakthrough technologies for more than 40 years—the global stage where next-generation innovations are introduced to the marketplace. The International Consumer Electronics Show (International CES) showcases more than 3,600 exhibiting companies, including manufacturers, developers and suppliers of consumer technology hardware, content, technology delivery systems and more; a conference program with more than 200 conference sessions and more than 150K attendees from 150 countries. - CES Web.org
To view the AutoKnowledge coverage from the show you may load the 2016 Consumer Electronics Show saved workspace in our Vehicle Information Center.

Acting as a quick overview of what is being released at the show - and a guide to what content will be available - is a list that will be updated live as we capture and then integrate our images, OEM press kit images, and OEM press releases from the show into our Vehicle Information Center:
| | | | | |
| --- | --- | --- | --- | --- |
| AutoKnowledge Images | Level of Change | Image Status | Press Release Status | Comment |
| BMW i Vision Future Concept | Concept | Integrated | N/A | A preview of the upcoming i8 Spyder convertible, as well as a platform to show off a new AirTouch gesture control system. |
| BMW i8 Mirrorless Concept | Concept | Integrated | N/A | BMW is also showing an i8 mirrorless concept that uses small aerodynamic side-view and rear-view mirrors and stitches these feeds together on a diaply screen mounted where a rear-view mirror would normally be. |
| Chevrolet Bolt 17 Electric | Debut | Integrated | N/A | Chevrolet is debuting the production version of their compact electric crossover at CES. |
| Ford GT 17 Coupe | Debut | Integrated | N/A | Ford's production GT model is the Official Vehicle of CES 2016. |
| Faraday Future FFZERO1 Concept | Concept | Integrated | Integrated | Faraday debuted their FFZERO1 Concept at CES - this is an all-electric supercar that rides atop their VPA skateboard chassis. It is said to produce 1000 hp, and contains four electric motors. |
| Mercedes-Benz E-Class 17 Sedan | Redesign | Integrated | N/A | CES will see a preview of the redesigned Mercedes-Benz E-Class sedan's interior - the redesigned sedan will debut in full a week later at the 2016 NAIAS. |
| Volkswagen BUDD.e Concept | Concept | Integrated | Captured | Volkswagen's Budd.e Concept is a return to the Microbus concept of years past, but this version is an all-electric platform that showcases autonomous driving designs and technologies. |
| Volkswagen e-Golf Touch Concept | Concept | Integrated | Captured | The e-Golf Touch Concept from Volkswagen is intended to preview a gesture based system that will debut on production Golf models. |
Here are some additional 2016 Consumer Electronics Show technology highlights:
Bosch Details Connected Car and Connected Home Technology Integrations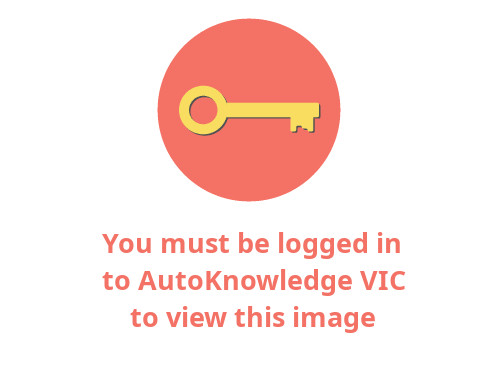 Bosch is using CES to demonstrate some of their connected car and connected home technology integrations. This includes new displays that offer improved haptic feedback by using touch and pressure sensors together to give screens the 'feel' of traditional buttons by mimicking various surface structures, while allowing for normal touchscreen drag, pinch, and scrolling operations.
Bosch is also demonstrating how their experience supplying automotive sensors allows them to integrate advanced safety technologies into vehicles more easily, and they have setup a concept vehicle that has screens adorning the door panels, the entire dashboard, as well as the center stack/floor console area. This much real estate dedicated to display screens allows for collision avoidance warning to be prominently displayed, and shows off the ability to integrate multiple devices (smartphones, smartwatches, and smarthubs) all at once.
- Review by Car and Driver (Bosch Shows Off Haptic Touchscreen, Autonomous Features, More at CES)
New Technologies and Innovations from BMW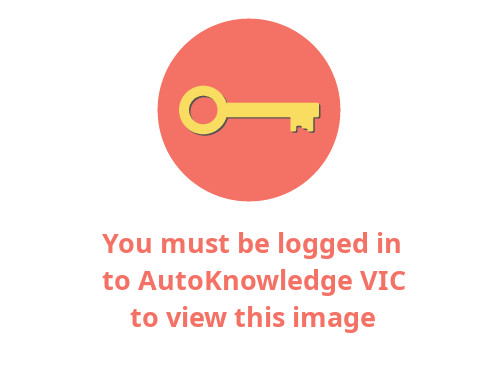 BMW brought several concepts and technologies to the 2016 Consumer Electronics Show (CES). These included the BMW i Vision Future Concept, serving as a preview of the upcoming i8 Spyder convertible, as well as a platform to show off a new AirTouch gesture control system. The Airtouch system is an evolution of the initial gesture controls that debuted in the 7-Series during the Frankfurt Auto Show. Now gestures made with a flat hand can control the entertainment, navigation, and communication systems, with responses showing up on the heads up display, instrument cluster, or a large infotainment display situated in front of the passenger seat.
A second concept from BMW is the i8 Mirrorless. As the name suggests, this is an i8 with cameras replacing the traditional mirror locations on the exterior of the vehicle, and a display screen where a rear-view mirror would normally be placed. This screen takes images from the side-view cameras and a rear-facing camera and presents the driver with a stitched together image covering a much wider angle than is normally available. The side-view cameras have been designed in a way that prevents droplets from obscuring their view, and also provide improved aerodynamics over their conventional counterparts. The rear facing display screen also has the ability to display various warning indicators to help out further with visibility and detection.

Other innovations that BMW is testing out at CES include the 'Open Mobility Cloud' with 'BMW's Connected' digital assistant. The Open Mobility Cloud intends to provide a link between cars and other 'Internet of Things' devices such as home smart hubs, smartwatches, wearables, and other interconnected devices. The BMW Connected digital assistant is intended to be a hub based around the vehicle that would also tie into a home-based 'Mobility Mirror' to display daily scheduled activities and predictive suggestions to improve time management.
- Reviews by Car and Driver (BMW Gets Serious About Replacing Mirrors with Cameras, BMW Probes for New Levels of Life-Machine Interfacing with Internet of Things Concept Tech)
Ford Announces Updates to Sync 3 Infotainment System, including Apple CarPlay, Android Auto, and 4G LTE
Ford used the Consumer Electronics Show in Las Vegas Nevada to announce new features coming to the refreshed SYNC system. 4G LTE support, Apple CarPlay, and Android Auto are new additions to the SYNC suite. SYNC's Applink also adds new applications that can use vehicle information like GPS location and vehicle mileage, including an app for AAA/CAA members that integrates gas station locations and fuel prices and launches the Here2There route planner with live traffic updates.
The new features will be a part of every 2017 Ford vehicle equipped with SYNC3, starting with 2017 Escape models. Existing Ford owners with SYNC 3 systems will be able to upgrade their systems to access these new features later in the year.
Ford also announced that they are looking to offer further smart device integration with SYNC 3, such as interacting with Amazon's Echo voice recognition system. This would bring the ability to start vehicles with voice commands from in the home, or instantly receive updates on vehicle information. While driving, the tie in to Echo would allow drivers to open their garage doors when they are nearing their home.
- Review by Car Scoops (CES: Ford Brings Apple CarPlay, Android Auto, and 4G LTE to SYNC Infotainment System)
FCA Announces Android Auto and Apply Carplay Uconnect Integration for 2016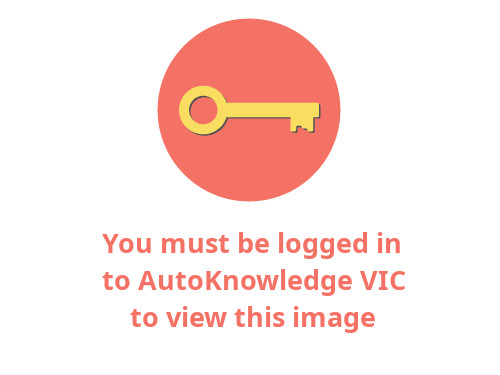 Fiat Chrysler Automobiles is showing off updated Uconnect systems at the Consumer Electronics Show. Uconnect will now support Apple CarPlay and Android Auto. CarPlay brings Siri voice control to all Fiat/Chrysler/Jeep/Dodge/Ram vehicles that will use the system, while Google's Android Auto brings a verbal search function into these models. The latest generation of Uconnect is also offering improved processing power, promising better startup times, more responsive touchscreen selections, all with increased display resolution compared to the outgoing system (CES visitors were introduced to a 2016 Dodge Charger Pursuit using a 12.1 inch screen and a 1024x768 resolution). Although FCA did not announce which models would be the first to offer this new system, they did say it would be introduced sometime in 2016.
- Review by Car Scoops (Fiat Chrysler Automobiles Unveils Fourth-Gen Uconnect System)
Nvidia PX 2: Supercomputer for Autonomous Driving Functions
Nvidia has launched the the Drive PX 2, the world's most powerful engine for in-car artificial intelligence. The race to the fully-autonomous automobile is accelerating thanks to Nvidia's new liquid-cooled super-GPU, which provides "unprecedented amounts of processing power", equivalent to that of 150 Macbook Pros. With 12 CPU cores, two next-generation Pascal GPUs and 8 terraflops of processing power, the Nvidia Drive PX 2 is a beast ready to undertake the challenge of learning to a car how to steer itself. The supercomputer's huge abilities allow it to quickly learn how to deal with everyday driving and its numerus factors, like unexpected road debris, other drivers and poor weather conditions among others. The company will also offer the DriveWorks software suite to accelerate the development of autonomous vehicles and DIGITS, a deep learning platform, developed specifically for self-driving cars. It basically collects what the cars learn on the road and shares the data on a cloud network which can be accessed by other self-driving vehicles.

- Review by Carscoops (Nvidia Reveals World's First Supercomputer For Autonomous Vehicles [w/Video])
Microsoft Band 2 / Volvo On Call App
Volvo and Microsoft are launching a wearable-enabled voice control system... The so-called wearable is of course the Microsoft Band 2, which can allow you (through Volvo on Call) to tell your car to perform tasks such as setting the navigation, starting the heater, locking doors, flashing lights and even sounding the horn... Volvo customers will be able to connect to their cars via voice control through the Microsoft Band 2 in 'Volvo on Call' enabled markets in the spring of 2016.

- Review by (Infotainment - Microsoft Band 2 with Volvo On Call App)
There's a Microsoft Band 2, a $250 heart-rate monitor/pedometer/GPS/email thing that pairs to a smartphone, with Volvo's remote telematics app that responds only to voice commands. It does everything Volvo's On Call smartphone app and various other automaker apps already do, including unlocking, setting climate control, sending addresses to the navigation system, and sounding the horn.

- Review by Car and Driver (Infotainment - Microsoft Band 2 Volvo On Call Integration)

Toyota Showcases New Telematics System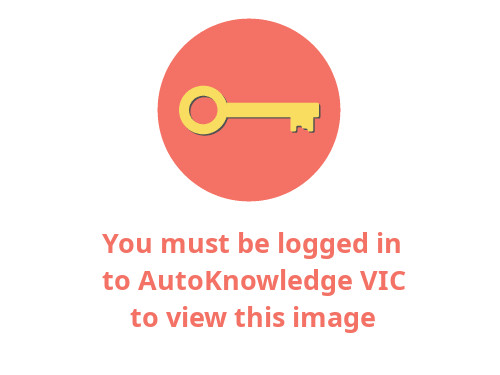 Toyota is using the 2016 Consumer Electronics Show to demonstrate Livio SmartDeviceLink (SDL) an open source infotainment platform that is expanding through collaboration with Ford. SDL uses voice recognition to allow users access to smartphone and infotainment apps while driving. A wider market adoption of SDL could allow apps to come to market more quickly as developers could create apps that are immediately compatible with a larger section of the market.
- Review by Car Scoops (Toyota Ready to Showcase New SDL-Based Telematics System)

Volvo Announces Partnership with Ericcson
Volvo's first 2016 Consumer Electronics Show (CES) announcement involved a partnership with Ericsson that is developing intelligent, high-bandwidth streaming intended for use in future autonomous Volvos. In order to provide an uninterrupted connection on the move, these future systems will need to use route planning and network information to intelligently buffer content. Other innovations include tailoring media choices to the route chosen by the driver or passengers – offering content that will last the length of each journey.

Volkswagen Previews Next-Generation Infotainment Technology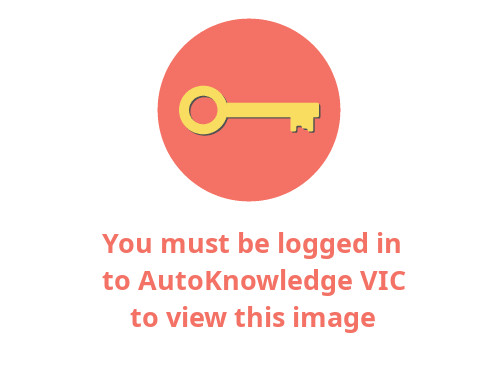 Volkswagen showed some upcoming technology in the e-Golf Touch Concept they brought to CES. Most significantly, the Golf will get gesture controls, but that's only one part of a big tech upgrade. Front and center, the latest MIB infotainment system is housed in a 9.2-inch, high-resolution (1280x640-pixel) display. The home screen is reconfigurable, with driver-selectable functions for music, phone, etc. There's also compatibility for Volkswagen's MirrorLink phone pairing setup, as well as Apple CarPlay or Android Auto. Finally, there's a new keyword activation feature built into some improved voice commands – you can now just say "Hello, Volkswagen" for the system to start up. The other big, cool feature is what VW calls "Personalization 2.0." In essence, it allows drivers to store personal settings in the cloud, and they can be accessed simply by logging into the account via the Volkswagen Car-Net system. It allows you to easily transfer and load your settings in any other Volkswagen vehicle. Elsewhere, there's electronic voice amplification to make it easier for backseat passengers to hear the people up front. Volkswagen is also updating its media control system that allows almost all of the infotainment features to be handled via a tablet device (good for passengers).

- Review by Autoblog (The Volkswagen Golf Will Get Gesture Controls)