The press days for the 2018 Geneva Auto Show are set to occur on March 6th and 7th, followed by a public show that will run through March 18th of 2018.
"The Geneva International Motor Show is Europe's only annual international motor show ranking among the global top five (alongside Frankfurt, Paris, Detroit and Tokyo) to be recognised by OICA (the International Organisation of Motor Vehicle Manufacturers)."
More details can be found at the official website for the 2018 Geneva Motor Show.
AutoKnowledge Coverage
To view the AutoKnowledge coverage from the show you may load the 2018 Geneva Auto Show saved workspace in our Vehicle Information Center.
Acting as a quick overview of what was released at the show - and a guide to what content will be available - is this list that will be updated live as we integrate our images, OEM press kit images, and OEM press releases from the show into our Vehicle Information Center.
Floor Plan
Here we will have a few of the auto show highlights with some details about each vehicle:
Debuts:
2019 Lexus UX: The UX is a new CUV from Lexus that will slot below the NX in their lineup. It is reportedly going to share a platform with the Toyota CH-R and will feature styling cues from 2016's UX Concept.
Redesigns / Refreshes:
2019 Hyundai Santa Fe: Hyundai has redesigned the Santa Fe crossover with styling cues like their latest 'cascade' grille shape and forward lighting similar to their new Kona model.
Concepts: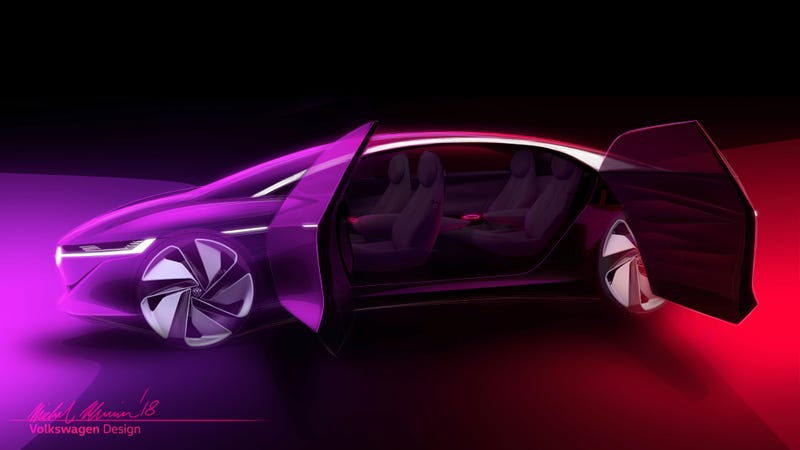 Volkswagen I.D. Vizzion Concept: The I.D. Vizzion presents Volkswagen's idea of what a future all-electric autonomous vehicle should look like. The concept has no steering wheel or pedals and could theoretically travel 413 miles on a single charge.