The ADAS & Autonomous Vehicles event took place on September 24th and 25th, at the Baronette Renaissance Detroit-Novi.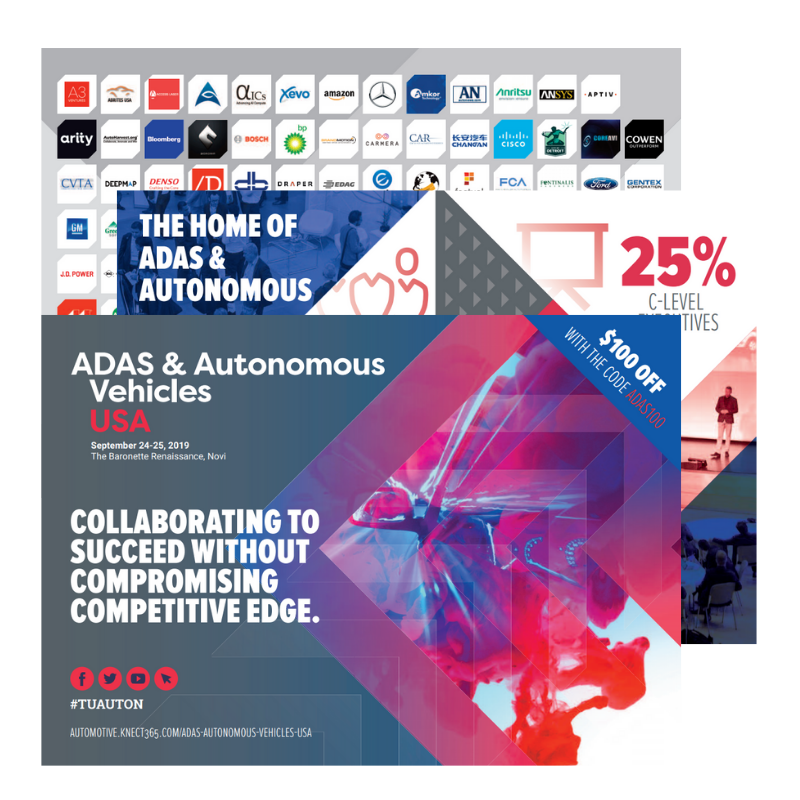 More than 200 industry leaders gathered at the TU-Automotive ADAS and Autonomous Vehicles USA event to discuss the rapidly changing world of advanced and autonomous driving systems.
Organizers said their goal was to facilitate collaboration and discuss ways to boost consumer trust and unleash the ROI potential of ADAS and autonomous technologies. Both days started with a networking session, followed by speakers from influential suppliers, GM, Ford, Hyundai, Toyota, Mitsubishi, Consumer Reports and many other key industry players.
Covered topics included:
Collaboration and partnerships
Developing trust in ADAS
Testing and simulation
UX evolution
Sensor capability, innovation and solutions
Identifying where A.I, machine learning and 5G can add value
New paradigms of ownership and legality
Cybersecurity
The new regulatory environment
Building Trust Panel Discussion
Live Tech Demonstration
Exhibition