The press days for the 2020 Chicago Auto Show occurred on February 6th and 7th, followed by a public show that runs through February 17th of 2020.
AutoKnowledge Coverage
---
Debut
---
Genesis GV80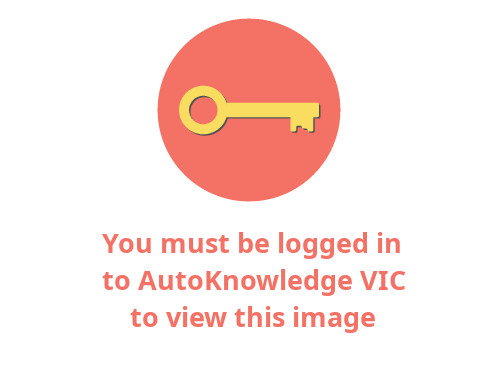 The 2021 GV80 is the first SUV model from Hyundai's Genesis luxury brand - the GV80 is expected to go on sale in the U.S. later this summer. In Korea, it will be powered by a six-cylinder turbo-diesel engine, but the US will see a 2.5L turbo I-4 and a 3.5L twin-turbo V-6.
A collaborative effort between Genesis design in Korea, Europe, and the United States, the GV80 has rear-drive proportions with a generous dash-to-axle distance. The overall shape draws comparisons to the Bentley Bentayga, but the GV80 has unique "quad lamp" design elements that are carried from front to rear. Built on a new rear-drive architecture, the doors, hood, and tailgate are made out of weight-saving aluminum.
In the United States, two engines will be available - a 2.5L turbocharged I-4 making around 300 hp and a 3.5L twin-turbo V-6 making more than 370 hp. Models equipped with all-wheel drive get Multi-Terrain Control that allows the driver to tailor the traction and stability control systems for sand, mud, and snow. Most GV80 models will be all-wheel-drive, but Genesis may release a rear-wheel-drive version in the US.
The US-spec GV80 will have a 14.5-inch infotainment system with augmented reality navigation, advanced noise cancellation technology, and an air purification system. A touchpad controller with handwriting recognition technology lets you "spell" navigation information or "dial" phone numbers as well as control the infotainment system. There will be an assortment of standard driver assistance systems like Smart Cruise Control with Machine Learning, Forward Collision-Avoidance Assist, Blind-Spot Collision-Avoidance Assist and Rear Cross-Traffic Collision-Avoidance Assist.
In front of the driver is a two-spoke steering wheel and a virtual gauge display. Ambient lighting, wood, and 10 airbags (including one between the front seats) are all standard. The GV80 will be offered with 2nd-row heated, ventilated, and power reclining seats as well as Remote Smart Park Assist. Up to three rows of seats are available in the GV80, and all are fitted with French-stitched quilted leather.
---
Redesign
---
Chevrolet Suburban / Tahoe
The 2021 Chevy Suburban has been revealed with a new independent rear suspension setup, revised styling inside and out, and more tech than ever before. Pricing isn't available yet, but the 2021 Suburban will be going on sale in mid-2020.
Similar to the Silverado strategy, the Suburban will have great variation in looks from trim to trim. The LS and LT are the two base trims. From there, Chevy is offering an RST, Z71, Premier and High Country. The High Country is new for Suburban, displacing the Premier as the top trim model of the 2020 truck. The new Suburban is 1.3 inches longer in overall length and has a 4.1-inch longer wheelbase.
The 5.3L V-8 is still the standard engine (making 355 hp and 383 lb-ft of torque) while the 6.2L V-8 is available as an upgrade - like before, this larger V-8 continues to make 420 hp and 460 lb-ft of torque - both V-8s feature GM's advanced Dynamic Fuel Management system. New for 2021 is a 3.0L Duramax turbodiesel V-6 which makes the same 277 horsepower and 460 pound-feet of torque as it does in the latest Silverado.
There are three suspension options - the standard setup has traditional coil springs and passive dampers, the mid-tier suspension uses coil springs and GM's fourth-gen magnetic dampers (standard on Premier and High Country trims and optional on the Z71 trim), while the top-of-the-line suspension combines the magnetic dampers and a completely new air suspension system available on High Country and Z71 trims. The air suspension offers up to 4 inches of height adjustment depending on the situation - at highway speeds, it'll lower 0.75 inches, and it can lift in off-road situations.
Chevrolet integrated its next-gen electrical architecture in the new Suburban, which means it can support OTA updates. The main infotainment system is a 10-inch touchscreen, and a 4.2-inch screen in the instrument cluster is standard on lower trims - The Premier and High Country trims swap this for an 8-inch digital screen in the instrument cluster. There is an optional 15-inch head-up display, a rear-seat entertainment package that adds 12.6-inch touchscreens to the back of the front headrests. The switch to an independent rear suspension is meant to provide better ride comfort and body control while adding interior space - this change plus a 5.3-inch-lower load floor mean huge gains in cargo space and third-row room. The Suburban gains 3.7 inches of third-row legroom, and gains 16.2 cubic feet of space behind the second row.
GMC Yukon / Yukon XL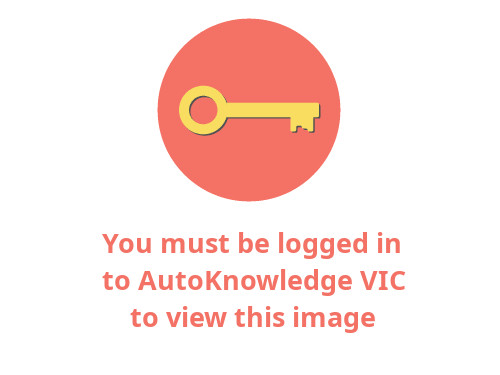 GMC's large family hauler - the Yukon - is getting a complete redesign for the 2021 model year, including a new, off-road centric AT4 model, an upscale interior exclusive to its luxurious Denali model, an available air suspension, and, last but not least, a diesel engine. The off-road AT4 model gets an extra 2.0 inches of ground clearance with the adaptive suspension option, a two-speed transfer case, standard Goodyear all-terrain tires, an off-road mode for GMC's "Traction Select" drive mode system, hill descent control, and some extra underbody skid plates. Since GMC is a premium brand, even the AT4 gets some luxury appointments, such as a heated steering wheel, heated and ventilated front seats, and heated outboard second-row seats. The interior is also adorned in black leather with tan accents and "AT4" embroidery in the seatbacks.
The Yukon and Yukon XL are GMC's variants of Chevrolet's full-size SUVs, the Tahoe and Suburban - their fundamental body-on-frame architecture is also shared with GM's half-ton pickup trucks, and as are their powertrains. This means the Yukon is getting the 3.0L turbodiesel Duramax V-6 making 277 horsepower and 460 pound-feet of torque. GMC's standard engine is still the 5.3L V-8 that makes 355 hp and 383 lb-ft of torque. The 6.2L V-8 is also an option like before, producing 420 hp and 460 lb-ft of torque. All engines come with a 10-speed automatic and a choice of rear- and four-wheel drive. Both V-8 engines include GM's advanced Dynamic Fuel Management system. If the pricing structure follows that of GMC's pickups, upgrading from the base 5.3L V-8 to the Duramax will cost just as much as upgrading to the range-topping 6.2L gasoline V-8.
The new Yukon will also get an updated suite of standard and optional safety equipment. Standard equipment will include forward collision alert, automatic emergency braking with pedestrian detection and automatic high-beams. Lane-keeping assist and adaptive cruise control will cost you extra. GMC will introduce an air-ride adaptive suspension with an off-road ground clearance mode as a late-availability option for several Yukon models, and this feature will be included on the Denali trim.
GMC's more upmarket pitch requires a different class of interior, and that holds especially true for the Denali model, which is the most luxurious variant GMC offers on all of its vehicles. For 2021, GMC says the Yukon and Yukon XL Denali trims will get an exclusive interior, which the company teased with a few photos. There's lots of contrast-stitched leather and what appear to be higher-grade dash materials. GMC also added some new features across various trims, including a trick center console that can slide 10 inches forward or rearward between the front seats, granting second-row passengers access to its storage. Sliding this console back for second-row access also reveals a hidden drawer between the front seats. The space on top of it conveniently holds a bag or other small cargo items.
---
Refresh
---
Chrysler Pacifica
The Chrysler Pacifica is refreshed for 2021 and now offers AWD, making it the only other AWD minivan besides the Toyota Sienna. Strangely, FCA announced that the AWD system can also be ordered on the non-updated MY20 Pacifica for a limited three-month span. A new range-topping Pinnacle trim will add more luxurious details, distinctive badging, and new storage options.
The front fascia has been refreshed with a less rounded look and a larger grille. All trim levels gain LED headlamps, while the rear taillamps are tweaked as well.
AWD will be optional on four trim levels: Touring, Touring L, Limited, and Pinnacle. The same two powertrains from the outgoing Pacifica carry over to MY21: a standard 3.6-liter V-6 and a hybrid version combining the 3.6L V-6 with a 16.0-kWh lithium-ion battery.
The Pacifica will arrive with Uconnect 5, FCA's latest version of their infotainment software. It comes with a new, larger 10.1-inch touchscreen that benefits from improved resolution and processing power. Up to a dozen USB-A and USB-C power ports can be optioned, along with a 4G-LTE WiFi hotspot. While the Pacifica already had Apple CarPlay and Android Auto capability, the refreshed model allows drivers to use it wirelessly.
Surprisingly, the addition of AWD does not interfere with the Stow 'N Go seats. The van can be optioned with both. A new optional FamCam interior camera system allows the front-row passengers to zoom in on kids in the back seats, even if they are in rear-facing child seats. The new Pinnacle trim includes a wider and longer storage bin and a pullout drawer that stretches to the rear-seat passengers. It also adds a unique black suede headliner, Berber carpet floormats, a distinctive interior color scheme and badging, and two quilted lumbar pillows for the rear seats.
---
More detailed coverage for the show can be found by loading the 2020 Chicago Auto Show saved workspace in our Vehicle Information Center.
Show Details
"First staged in 1901, the Chicago Auto Show is the largest auto show in North America and has been held more times than any other auto exposition on the continent. This year marks the 112th edition of the Chicago Auto Show. The Chicago Auto Show utilizes more than 1 million square feet in the North and South Exhibit Halls of the McCormick Place complex. McCormick Place offers a total of 2.7 million square feet of exhibit halls with an additional 700,000 square feet of meeting room availability."
"All Chicago Auto Show exhibits are held in the McCormick Place complex. Exhibitions include: multiple world and North American introductions; a complete range of domestic and imported passenger cars and trucks; sport utility vehicles; and experimental or concept cars. In total, nearly 1,000 different vehicles will be on display. Additionally, attendees will also have the opportunity to see numerous accessories and auto-related exhibits, competition vehicles and project, antique and collector cars."
More details can be found on the official website for the show.
---
Floor Plan
---
Press Conference Schedule
---
Coverage Integration
This list provides a quick overview of what was released at the show and acts as a log of live image, press kit image, and OEM press release integration into our Vehicle Information Center:
| | | | | | |
| --- | --- | --- | --- | --- | --- |
| Vehicle Name | Level of Change | Image Status | Press Release Status | Trim Level Captured | Comment |
| Audi A5 20 5-Door | Refresh | Integrated | Integrated | A5 Premium 2.0L turbo I-4 7-Spd DCT AWD | Audi has refreshed the A5 lineup for 2020. The A5 family's changes for 2020 closely mirror those applied to the A4 and amount to incremental improvements for the two-door coupe and Cabriolet, as well as the four-door A5 Sportback and the hotter S variants of all three. Mechanically, there won't be anything new. The A5 models' turbocharged 2.0-liter four-cylinder engines still make 248 horsepower and 273 lb-ft of torque and come paired to a seven-speed dual-clutch automatic. The S5 coupe, Cabriolet, and Sportback retain the same 349-hp turbocharged 2.9-liter V-6 (making 369 lb-ft of torque) as before. That leaves the bulk of the changes to the cosmetic realm. Up front, the A5 and S5 get flatter and wider honeycomb grilles, in addition to reshaped front bumpers to convey a greater sense of sportiness. Sure. Audi also says the wide-face changes link the 5s to the relentlessly boxy original Audi Quattro, but we're not sure we're seeing the connection. Both the headlights and taillights have been revamped to bring the A5 and S5 in line with the rest of the Audi's lineup. Inside, the new A5 and S5 get a new 10.1-inch display with Audi's latest iteration of its MMI, MIB 3—just like their A4 siblings. Audi says the new system is up to ten times faster than the previous one. It's also a touchscreen! Audi was one of the last automakers to hold out and insist on physical controls for its infotainment (using buttons and a rotating click knob controller), but it's finally joined the rest of the automotive world and embraced touch. |
| Audi A5 20 Convertible | Refresh | Integrated | Integrated | A5 Premium 2.0L turbo I-4 7-Spd DCT AWD | Audi has refreshed the A5 lineup for 2020. The A5 family's changes for 2020 closely mirror those applied to the A4 and amount to incremental improvements for the two-door coupe and Cabriolet, as well as the four-door A5 Sportback and the hotter S variants of all three. Mechanically, there won't be anything new. The A5 models' turbocharged 2.0-liter four-cylinder engines still make 248 horsepower and 273 lb-ft of torque and come paired to a seven-speed dual-clutch automatic. The S5 coupe, Cabriolet, and Sportback retain the same 349-hp turbocharged 2.9-liter V-6 (making 369 lb-ft of torque) as before. That leaves the bulk of the changes to the cosmetic realm. Up front, the A5 and S5 get flatter and wider honeycomb grilles, in addition to reshaped front bumpers to convey a greater sense of sportiness. Sure. Audi also says the wide-face changes link the 5s to the relentlessly boxy original Audi Quattro, but we're not sure we're seeing the connection. Both the headlights and taillights have been revamped to bring the A5 and S5 in line with the rest of the Audi's lineup. Inside, the new A5 and S5 get a new 10.1-inch display with Audi's latest iteration of its MMI, MIB 3—just like their A4 siblings. Audi says the new system is up to ten times faster than the previous one. It's also a touchscreen! Audi was one of the last automakers to hold out and insist on physical controls for its infotainment (using buttons and a rotating click knob controller), but it's finally joined the rest of the automotive world and embraced touch. |
| Cadillac Escalade 21 | Redesign | Integrated | Integrated | Platinum 6.2L V-8 10-Spd AT 4x4 | Super Cruise is getting its first big update since it was originally launched on the 2018 CT6 sedan. As that large car fades away, this new version of Super Cruise will be coming online in the 2021 CT5, CT4 and … the 2021 Escalade! Yes, ladies and gents, Cadillac is finally applying its advanced driver assistant to the iconic Escalade. The biggest change to this version of Super Cruise is a new feature called "Lane Change on Demand." When Super Cruise is engaged, the driver can tap the turn stalk, and the car will execute a hands-free lane change if it's safe to do so. This kind of lane-change functionality is similar to that offered by other manufacturers' systems (i.e. Mercedes-Benz, Tesla, BMW). However, like the rest of Super Cruise, the car is able to complete the task with the driver's hands completely off the steering wheel so long as the driver monitor can tell that you're paying attention. |
| Chevrolet Equinox 21 | Refresh | Integrated | Integrated | RS 2.0L turbo 9-Spd AT AWD | The biggest change for 2021 Chevrolet Equinox is the crossover's updated body. The new Equinox has restyled front and rear fascias, which help the car stand out against its more aggressively-styled competition. The minivan-style grille and bumpers are gone, ditched for a sharper setup that nods to its big brother, the Blazer. Around back, this RS trim shown in the video above even gets a quad-outlet exhaust. Beyond that, the 2021 Chevrolet Equinox RS features black accents on the grille, wheels, and side rails along with black badging. Inside, the new sporty model also comes with a special shift knob and red stitching to contrast the black upholstery. |
| Chevrolet Suburban 21 | Redesign | Integrated | Integrated | High Country 6.2L V-8 10-Spd AT 4x4 | The 2021 Chevy Suburban has been revealed with a new independent rear suspension setup, revised styling inside and out, and more tech than ever before. Pricing isn't available yet, but the 2021 Suburban will be going on sale in mid-2020. Of all the changes Chevy made to its next generation of full-size SUVs, the switch to an independent rear suspension is the most important of all. It's meant to provide superior ride comfort and body control, while aiding hugely in interior space, as well. In terms of the latter, the new Suburban is also 1.3 inches longer in overall length and has a 4.1-inch longer wheelbase. This, combined with a whopping 5.3-inch-lower load floor mean huge gains in cargo space and third-row room. The Suburban gains 3.7 inches of third-row legroom, and gains 16.2 cubic feet of space behind the second row. That gain alone is basically the equivalent of a midsize sedan's trunk. There are three suspension options. The standard setup has traditional coil springs and passive dampers. The mid-tier suspension uses coil springs and GM's fourth-gen magnetic dampers, and is standard on Premier and High Country trims (optional on Z71). Then, the top-of-the-line suspension combines the magnetic dampers and a completely new air suspension system available on High Country and Z71 trims. The air suspension offers up to 4 inches of height adjustment depending on the situation. At highway speeds, it'll lower 0.75 inch, and can go skyward in off-road situations. The powertrain story is almost identical to what it was before, with one big exception: the addition of the 3.0-liter Duramax turbodiesel, which makes the same 277 horsepower and 460 pound-feet of torque as it does in the Silverado. The 5.3-liter V8 is still the standard engine making 355 hp and 383 lb-ft of torque, while the 6.2 liter V8 is the upgrade. This larger V8 continues to make 420 hp and 460 lb-ft of torque. Both V8s feature GM's advanced Dynamic Fuel Management system. Chevy integrated its next-gen electrical architecture in the new Suburban, which means it's about as technologically advanced as any other Chevy today. The standard infotainment system is a 10-inch touchscreen mounted front and center. Meanwhile, an 8-inch digital screen in the instrument cluster is standard on the Premier and High Country (a 4.2-inch screen goes on the rest of the trims). A giant 15-inch head-up display is optional, and a rear-seat entertainment package mounts huge 12.6-inch touchscreens to the back of the front headrests. Similar to the Silverado strategy, the Suburban will have great variation in looks from trim to trim. The LS and LT are the two base trims. From there, Chevy is offering an RST, Z71, Premier and High Country. The High Country is new for Suburban, displacing the Premier as the top trim model of the 2020 truck. |
| Chevrolet Tahoe 21 | Redesign | Integrated | Integrated | RST 6.2L V-8 10-Spd AT 4x4 | The 2021 Chevrolet Tahoe has been revealed along with the equally new Chevy Suburban. Continuing tradition, the Tahoe remains a smaller version of the Suburban, but it's remarkably more utilitarian this year. In fact, the Tahoe has grown enough inside that you may not need to step up to the bigger model. Chevy made the Tahoe 6.7 inches longer and gave it a 4.9-inch longer wheelbase. This translates to even bigger gains than the Suburban got in overall space. The Tahoe actually shares the Suburban's third-row legroom figure of 34.9 inches, a massive improvement over the previous Tahoe's third row, which was nearly useless, even for children. Cargo capacity behind the third row goes up 10.2 cubic feet, as well. The secret behind these substantial interior space gains is the long-needed switch to an independent rear suspension, which substantially lowers the rear floor for extra cargo space, a lower lift-in height and a third row placed higher off the floor for improved space and comfort. It's also beneficial for improving handling and ride quality. Whereas the Ford Expedition and other full-size SUV competitors long-ago made the switch to an IRS, the Tahoe/Suburban soldiered on with a truck-like solid rear axle, which put it at a decisive dynamic disadvantage. No more. The mechanical improvements don't end there, though. Like the Suburban, the 2021 Tahoe will have three suspension options. Standard is the conventional steel coil spring with passive shocks. Then, the coil springs can be paired with GM's latest version of its magnetic ride control. The top-tier suspension option is a new Air Ride Adaptive Suspension (diagrammed above) that's optional on the High Country and Z71 models. This is bound to be the most comfortable of all the available Tahoe suspensions, while also being able to rise and lower for improved highway fuel economy and better off-road clearance. Chevy kept it simple with the powertrains, with one exception. It added the 3.0-liter Duramax turbodiesel as an optional engine. It continues to make the same 277 horsepower and 460 pound-feet of torque as it does in the Silverado. This will undoubtedly be an expensive extra, but the standard engine is still the 5.3-liter V8 that makes 355 hp and 383 lb-ft of torque. The 6.2-liter V8 is also an option like before, producing 420 hp and 460 lb-ft of torque. All engines come with a 10-speed automatic and a choice of rear- and four-wheel drive. Both V8 engines include GM's advanced Dynamic Fuel Management system. The 2021 Tahoe's tech gets a big upgrade for the redesign, too. Just like the Suburban, it features a 10-inch touchscreen infotainment system as standard from the lowest trim. Other tech bits are shared with the Suburban, as well, like the optional 8-inch digital display in the instrument cluster and 15-inch head-up display. The massive 12.6-inch rear seat entertainment displays are optional, too. Tahoes will be offered in six trim levels: LS, LT, RST, Z71, Premier and High Country. The High Country trim, pictured above right, marks a new level of luxury available for the Tahoe, replacing and surpassing the previous Premier version. It has all the extra goodies and then some, plus it's the classiest of the bunch. Pricing isn't available, but each trim has its own benefits. For example, the off-road enthusiast should go for a Z71, pictured above left. It has a higher approach angle, standard four-wheel drive, a two-speed transfer case, all-terrain tires, a skid plate and red tow hooks. As expected, there's a whole suite of safety equipment standard or available on the 2021 Tahoe. The amount of equipment you get varies by trim level, but the standard fare includes forward collision alert, automatic emergency braking with pedestrian detection and auto high-beams. Desirable extras like lane-keeping assist and adaptive cruise control will cost you. |
| Chrysler Pacifica 21 | Refresh | Integrated | Integrated | Limited 3.6L V-6 9-Spd AT FWD | The 2020 Chrysler Pacifica arrives with an updated look, available all-wheel drive across all four gas-powered trims, and an all-new Pinnacle luxury trim. Chrysler will offer the Pacifica in four trims: Touring, Touring L, Limited, and Pinnacle. All four receive an updated front and rear fascia. The grille, headlights, and front bumper wear new styling with "utility-vehicle-inspired design cues." At the rear, the taillights now span the full width of the Pacifica. Seventeen- to 20-inch wheels are available. Inside, Chrysler packages its new Uconnect 5 inside a giant 10.1-inch infotainment touchscreen, which is nearly 20-percent larger than the previous screen. It offers home screen personalization, Amazon Alexa, and access to Chrysler's FamCAM that can give parents a peek into a rear-facing child seat in the second-row seats. Wireless Apple CarPlay and Android Auto are also available, including up to 12 Type A and Type C USB charging ports, depending on the trim and selected packages. The Pinnacle trim is a step above the Limited with its Nappa leather seats, second-row captain's chair pillows, and Chrysler's new Ultra center console. The new console repositions the armrests from the seat to the console itself while providing even more storage than before – 13.64 liters. The Pinnacle model also adds second-row floor storage, too. Also new for the 2021 Pacifica is all-wheel drive, which is still available with Chrysler's Stow 'n Go seating. It's capable of sending all the power to the rear wheels – or the wheel(s) with the most traction – and can completely disengage when not needed. Standard are 235/60-R18 Michelin Premier All-season tires for 18-inch wheels for AWD-equipped models while the 20-inch wheels are offered with optional Pirelli self-sealing tires, though these larger wheels will have late availability. Non-self-sealing Falken tires are also available for the 20-inch wheels. Power still comes from Chrylser's Pentastar 3.6-liter V6 making 287 horsepower (214 kilowatts) and 262 pound-feet (355 newton-meters) of torque. The Pacifica hybrid – now a powertrain option instead of a trim – offers more than 30 miles of all-electric range and a total range of more than 400 miles. |
| Dodge Durango 20 | Trim | Integrated | Integrated | SRT w/Redline Stripe pkg 6.4L V-8 8-Spd AT AWD | Dodge will use the 2020 Chicago Auto Show to introduce two new packages for the Durango SRT. The first is a Black appearance package which costs $1,495 and includes a number of black accents. Among the highlights are gloss black mirror caps, satin black Dodge lettering and eclipse black exhaust tips. The model also has 20-inch matte vapor wheels, but Brass Monkey wheels are also available at no extra cost. The Durango, SRT and 392 badges are all finished in midnight grey metallic. Another new addition for the 2020 Durango SRT is the Redline Stripe package that costs $1,295 and adds a full-length satin black center stripe with redline red accents. Durango SRT models feature a 6.4L HEMI V-8 engine making 475 hp and 470 lb ft of torque connected to an 8-speed automatic transmission which sends power to a performance-tuned all-wheel drive system. This setup enables the model to accelerate from 0-60 mph in 4.4 seconds and run the quarter mile in 12.9 seconds while retaining the ability to tow up to 8,700 lbs. Following their debut in Chicago, the packages will be available to order in March of 2020. |
| Ford GT 20 Coupe | Trim | Integrated | Integrated | Liquid Carbon Edition 3.5L twin turbo V-6 7-Spd DCT RWD | The Ford GT will be available in a limited edition Liquid Carbon trim that includes body panels and wheels all made of carbon fiber. |
| Ford Super Duty 20 Crew Cab | Trim | Integrated | Integrated | F-250 w/Tremor pkg 7.3L V-8 10-Spd AT 4x4 Standard Bed | Ford is adding an off-road Tremor package to the Super Duty range of heavy-duty trucks. Available on crew-cab models with either of the available upgrade engines, the Tremor package adds off-road equipment such as meaty tires, a lifted suspension, and other rugged bits. The Tremor package will be available by the end of 2019 on the updated 2020 F-250 and F-350 models. |
| Genesis GV80 21 | Debut | Integrated | Integrated | GV80 3.5L twin turbo V-6 8-Spd AT AWD | The 2021 GV80 is the first SUV model from Hyundai's Genesis luxury brand - the GV80 is expected to go on sale in the U.S. during the summer of 2020. Following its debut in South Korea, Genesis is using the 2020 Chicago auto show to introduce the GV80 in the United States. Looking virtually identical to its KDM counterpart, the US-spec model resembles a baby Bentley Bentayga. Inside, the GV80 will be offered with 2nd-row heated, ventilated, and power reclining seats as well as Remote Smart Park Assist. The US-spec GV80 should have a 14.5 inch infotainment system, handwriting recognition technology, augmented reality navigation, advanced noise cancellation technology, an air purification system, and an assortment of driver assistance systems. The latter will likely include Smart Cruise Control with Machine Learning, Forward Collision-Avoidance Assist, Blind-Spot Collision Avoidance Assist and Rear Cross-Traffic Collision-Avoidance Assist. In the United States, two engines will be available - a 2.5L turbocharged I-4 making around 300 hp and a 3.5L twin-turbo V-6 making more than 370 hp. |
| GMC Terrain 21 | Refresh | Integrated | Integrated | AT4 2.0L turbo I-4 9-Spd AT AWD | The 2021 Terrain is the next member of GMC's truck and SUV lineup to add an off-road-focused AT4 trim level, and we snuck a peek at the new SUV at the 2021 Yukon's debut. The compact crossover's burlier AT4 treatment includes butcher looks, meatier tires, and additional off-road-friendly kit. We're assuming those upgrades, however, given how they're highlights of GMC's other AT4 models and, despite the new Terrain AT4's appearance at the Yukon event, brand representatives didn't feel like sharing any real details about it. Nevertheless, our brief time spent eyeing GMC's most macho compact crossover gave us clues of what to expect for the entire 2021 Terrain lineup, AT4 and beyond. The Terrain appears to benefit from a face lift that includes larger headlights and a redesigned grille, both of which bring the model's mug in line with those of GMC's newest vehicles. Expect the (likely) all-wheel-drive-only AT4 to feature trim-specific badging, fascias, and wheels, not to mention more off-road-friendly rubber and a suspension lift for additional ground clearance. |
| GMC Yukon 21 | Redesign | Integrated | Integrated | AT4 3.0L turbodiesel V-6 10-Spd AT 4x4 | GMC's Yukon family hauler SUV is getting a complete redesign for the 2021 model year, including a new, off-road centric AT4 model, an upscale interior exclusive to its luxurious Denali model, an available air suspension, and, last but not least, a diesel engine. |
| GMC Yukon 21 XL | Redesign | Integrated | Integrated | Denali 6.2L V-8 10-Spd AT 4x4 | GMC's Yukon family hauler SUV is getting a complete redesign for the 2021 model year, including a new, off-road centric AT4 model, an upscale interior exclusive to its luxurious Denali model, an available air suspension, and, last but not least, a diesel engine. |
| Honda Civic 20 5-Door | Refresh | Integrated | Integrated | Type R 2.0L turbo I-4 6-Spd MT FWD | The Honda Civic Type R sits at the very pinnacle of the sprawling Civic lineup of highly accomplished small cars. The 2020 Type R, which was unveiled at the Tokyo Auto Salon, sees a host of revisions inside and out that encompass both mechanical features and design cues. As before, the new Civic Type R is offered exclusively as a 4-door hatchback. Power comes from the same 2.0-liter turbocharged inline-four with Honda's VTEC valvetrain technology. Output remains at 306 horsepower at 6,500 rpm and 295 lb-ft of torque from 2,500 to 4,500 rpm. A true enthusiasts' machine, the 2020 Civic Type R is available only with a 6-speed manual. Chassis tweaks to the 2020 Type R are said to enhance braking, improve ride, and make for sharper handling. The brakes utilize new 2-piece rotors and new pads that are more resistant to fade. Retuned dampers aid ride comfort, while stiffer rear bushings are fitted to improve response. Honda also claims to have removed friction from the steering system for better feel. Drivers will experience that through a new Alcantara-wrapped steering wheel, and they'll stir a 6-speed shifter with shorter throws and topped by a restyled knob. A new Active Sound Control varies the engine note piped into the cabin based on which of the three drive modes - Comfort, Sport, and +R - is selected. Those drive modes also continue their previous functions altering throttle response, steering effort, and suspension firmness. The Honda Sensing bundle of active-safety features joins the 2020 Civic Type R standard-equipment list, and includes forward-collision warning with automatic emergency braking, lane-departure warning, lane-keep assist, and adaptive cruise control. The features were previously unavailable on the Type R. Design-wise, the only giveaway that you're looking at a 2020 version of the Civic Type R is the new larger grille opening. Oh, and there's a new color: Boost Blue, which is exclusive to the Type R. The 2020 Honda Civic Type R will make its U.S. debut at the Chicago auto show in February. Expect to see it in dealerships within a couple of months. Pricing has not yet been announced, but the 2019 model starts at $37,255. With the 2020 Type R's additional content, we wouldn't be surprised to see the starting price climb a bit. |
| Hyundai Ioniq 20 Electric | Refresh | Integrated | Integrated | Limited Electric 1-Spd AT FWD | Pricing has finally been announced for the longer-range and more powerful 2020 Hyundai Ioniq Electric. The base SE trim has crept up $2,755 to an even $34,000 before tax incentives but including the $955 destination charge. The Limited trim increased by the same amount to $39,570. Adding the $7,500 federal tax credit, the SE comes to $26,500 and the Limited to $32,070. Keep in mind, though, that many states provide EV tax credits of their own. While each version is more expensive now, you get quite a bit more for the money. Standard on all Ioniqs is a larger battery capacity of 38.3 kWh for a range of 170 miles. The motor now produces 134 horsepower, and increase of 16 ponies. Torque remains the same at 218 pound-feet. The onboard charger has slightly faster Level 2 charging capability, going from 6.6 kW to 7.2. If you want to use a DC fast charger, it supports charging power up to 100 kW, allowing for an 80% charge in 54 minutes. Besides its powertrain, the 2020 Ioniq Electric gets the updated dashboard first seen in the hybrid versions along with extra standard equipment. The SE comes with an 8-inch infotainment display, automatic emergency braking, lane-keep assist and automatic high-beam headlights. The Limited adds a 10.25-inch infotainment screen with navigation and climate controls, an upgraded sound system, ambient lighting, lane centering, blind-spot monitoring and rear cross-traffic alert. The Ioniq Electric's new power, range and pricing puts it in an interesting position with its most direct competitor, the Nissan Leaf in 40-kWh battery configuration. The Hyundai is more expensive than the $32,525 Leaf ($25,025 with federal tax credit) and makes a bit less power. The Hyundai also has 20 more miles of range and standard DC fast charging capability. |
| Hyundai Sonata 20 Hybrid | Redesign | Integrated | Integrated | Limited 2.0L I-4 6-Spd AT FWD | Hyundai will use the Chicago Auto Show to unveil "its newest eco-friendly product." It is likely this will be the 2020 Sonata Hybrid - the model was already unveiled in South Korea last summer and Hyundai Motor America has previously said a US debut would happen early this year. The Korean-spec model has a 2.0L I-4 engine that produces 150 hp and 139 lb-ft of torque. It's backed up by an electric motor that contributes an additional 51 hp and 151 lb-ft of torque for a combined output of 192 hp. Engineers also installed a six-speed transmission with active shift control technology. It increases shift times by 30% and this helps to improve fuel efficiency, transmission durability and the driving experience. Besides the eco-friendly powertrain, the car has a modestly revised exterior with a modified grille and an aerodynamic rear spoiler. Other changes include new wheels and a solar roof that has the potential to increase the car's range by 808 miles annually. |
| Jaguar F-Type 21 Convertible | Refresh | Integrated | Integrated | R Dynamic 3.0L supercharged V-6 8-Spd AT AWD | The Jaguar F-Type sports car, which is available as a coupe and a convertible, sees a host of updates for the 2021 model year. The most outwardly noticeable change to the 2021 F-Type is the new look up front with a redesigned hood, grille, headlights, and bumper. There's also enhanced technology inside the cabin, and in the F-Type R, tweaks to the steering and suspension. The lineup is simplified with the departure of the optional 340-horsepower V6 and the SVR model—although the latter's engine now migrates down to the F-Type R. |
| Jeep Gladiator 20 Crew Cab | Trim | Integrated | Integrated | Gravity Edition 2.0L turbo I-4 8-Spd AT 4x4 | The Gravity is a Jeep Gladiator covered in Jeep Performance Parts and rock-climbing-inspired styling touches. Little styling touches like images of rock climbers and classic Jeeps are found throughout the truck. The Gravity is built on the Rubicon model and is painted Punk'N Metallic Orange. Jeep enhanced the truck's capabilities by fitting a two-inch lift kit from the Jeep catalog, a set of 17-inch wheels with 35-inch tires, and thick powder-coated steel rock rails. There's also a front brush guard with seven-inch LED lights, five-inch lights mounted at the A-pillars, and a black Mopar grille. Performance parts include a cold-air intake and a cat-back exhaust system. |
| Jeep Gladiator 20 Crew Cab | Trim | Integrated | Integrated | Mojave Edition 2.0L turbo I-4 8-Spd AT 4x4 | The Mojave Edition Gladiator starts life as a Jeep Gladiator Sport but adds beefier chassis bits meant to handle the abuse of high-speed offroad driving. Suspension changes include new Fox 2.5-inch internal bypass shocks with external reservoirs (the fronts are remote, the rears are not), Fox front hydraulic jounce bumpers that damp the impact when the suspension has reached the end of its upward travel, a one-inch front suspension lift, as well as frame and axle reinforcements. |
| Jeep Wrangler 20 Unlimited | Trim | Integrated | Integrated | JPP 20 Edition 3.0L turbodiesel V-6 8-Spd AT 4x4 | The Chicago Auto Show is right around the corner and Jeep has released the first teaser image of a new special edition. The company is keeping details under wraps, but the special edition was created by Mopar and will feature an assortment of Jeep Performance Parts. That's not much to go on, but the teaser image reveals the special edition will be a Wrangler that has been equipped with tubular doors and beadlock-style wheels. We can also see off-road tires, a black hardtop and a Jeep Performance Parts decal on the rear fender. |
| Kia Cadenza 20 Sedan | Refresh | Integrated | Integrated | Limited 3.3L V-6 8-Spd AT FWD | The 2020 Kia Cadenza has been refreshed with a bold new design. A concave V-shaped grille is the main styling element up front, as our eyes constantly drift to that funky chrome every time we examine the car. It looks like Kia was just riffing off the old grille, and decided to make it bigger while adding in a crease. Those headlights are new, too. They're much narrower and smaller than the old units, and we think they help the face of the new car tremendously. Kia attacked the rear of the Cadenza in a similar fashion. The taillights now stretch across the entire rear of the sedan, connected by an interesting dashed line coming in from both sides and meeting in the middle. It's just another example of Hyundai/Kia designing taillights with a sense of style. We're reminded of the new Hyundai Sonata that went in a bold new path itself at the NY Auto Show. Changes to the interior are relatively significant for just a mid-cycle refresh. There's a new, widescreen 12.3-inch touchscreen that forced a new air vent layout. Along with the rethought center stack, the center console gets changed up with a new gear shift lever and button/storage layout below that. It all comes off as a much more premium design than before. Adding further to that motif is a digital gauge cluster seen on this model. The Cadenza is supposed to be a luxurious sedan, and Kia is certainly answering the call with added tech on the interior. The Cadenza is currently offered in the U.S. exclusively paired to a 3.3-liter V6 and eight-speed automatic transmission - the reveal so far has been for the Korean-spec K7, so U.S. powertrain options remain unspoken. |
| Nissan Frontier 20 Crew Cab | Minor Change | Integrated | Integrated | PRO-4X 3.8L V-6 9-Spd AT 4x4 Standard Bed | Nissan used the Chicago Auto Show to announce that the 2020 Frontier will be equipped with the powertrain headed into the next-gen truck. That new powertrain consists of a naturally aspirated 3.8-liter V6 and nine-speed automatic transmission. Nissan also confirmed that the next-gen Frontier is coming next year, so this unique Frankenstein Frontier will only be on sale for the 2020 model year. The new engine makes 310 horsepower and 281 pound-feet of torque. Fuel economy hasn't been revealed yet, but Nissan says it's more efficient than the outgoing 4.0-liter V6, which is no surprise. This engine was developed specifically for U.S. truck customers, per Nissan. The company said in a statement that 93% of the parts are either all-new or redesigned. Nissan highlighted that this new engine now features direct-injection, exhaust manifolds integrated with the cylinder heads, variable timing control and a variable displacement oil pump. The nine-speed automatic transmission that it's mated to is "similar to" the nine-speed introduced for the 2020 Titan. Other changes for 2020 include the addition of a push-button start and additional standard equipment in the form of a leather shift knob, manual tilt steering, power door locks and power windows. For 2020, this new V-6 will be the only engine option - the four-cylinder engine is gone, along with the manual transmission option. Both rear-wheel-drive and four-wheel-drive models will be available. |
| Toyota 4Runner 20 | Trim | Integrated | Integrated | SR5 Trail Edition 4.0L V-6 5-Spd AT 4x4 | Trail Editions of several Toyota SUVs and trucks debuted at the Chicago auto show - all are based on SR5 models, and common among them are special exterior colors including Army Green, Cement, Midnight Black, and Super White. All models get black badging on the outside; inside you'll find black seats with tan contrast stitching and all-weather floormats. From there, items become vehicle specific. |
| Toyota Highlander 21 | Trim | Integrated | Integrated | XSE 3.5L V-6 8-Spd AT AWD | There are some obvious appearance changes compared to the standard Highlander. As with most sporty upgrades, you'll find an abundance of black trim around the headlights, on the roof rails, side-mirror caps, window trim, and up front with the grille and lower fascia. Actually those components are redesigned and exclusive to the XSE, with the fascia receiving a larger lower intake and a chin spoiler. The headlights are XSE specific as well, and at the rear, there's a chrome exhaust tip to boot. Of course, no sport package would be complete without exclusive wheels on the outside and carbon fiber trim on the inside. Red and black trim for the interior completes the look. However, the XSE is not strictly an appearance upgrade. The 3.5-liter V6 still makes the same 295 horsepower (220 kilowatts) as the standard model, but Toyota does firm up the suspension a bit for better poise on the street. The electric power steering is also recalibrated to offer more of a sporty feel. Otherwise, the XSE can be equipped with either front-wheel or all-wheel-drive, with the latter capable of sending 50 percent of its power to the rear wheels. Toyota doesn't mention pricing for the new XSE, but the company says it will slot into the Highlander lineup between the XLE and Limited models. It will go on sale this fall for the 2021 model year. |
| Toyota Sequoia 20 | Trim | Integrated | Integrated | Limited Nightshade 5.7L V-8 6-Spd AT 4x4 | At the 2020 Chicago Auto Show, Toyota introduced three new Nightshade Edition models – the Tacoma, Tundra, and Sequoia. The three new Nightshade Editions will join Toyota's other darkened models – the Corolla, Camry, 4Runner, and Sienna. While earlier Nightshade Edition models built upon the SE trim, the Tacoma, Tundra, and Sequoia all use the more luxurious Limited trims to start. From there, all three receive black leather-trim seats inside, and a darkened grille, black mirror caps, and black door handles on the outside. The package is available on two- and four-wheel-drive models. |
| Toyota Tacoma 20 Double Cab | Trim | Integrated | Integrated | SR5 Trail Edition 3.5L V-6 6-Spd AT 4x4 Short Bed | Trail Editions of several Toyota SUVs and trucks debuted at the Chicago auto show - all are based on SR5 models, and common among them are special exterior colors including Army Green, Cement, Midnight Black, and Super White. All models get black badging on the outside; inside you'll find black seats with tan contrast stitching and all-weather floormats. From there, items become vehicle specific. |
| Toyota Tacoma 20 Double Cab | Trim | Integrated | Integrated | Limited Nightshade 3.5L V-6 6-Spd AT 4x4 Short Bed | At the 2020 Chicago Auto Show, Toyota introduced three new Nightshade Edition models – the Tacoma, Tundra, and Sequoia. The three new Nightshade Editions will join Toyota's other darkened models – the Corolla, Camry, 4Runner, and Sienna. While earlier Nightshade Edition models built upon the SE trim, the Tacoma, Tundra, and Sequoia all use the more luxurious Limited trims to start. From there, all three receive black leather-trim seats inside, and a darkened grille, black mirror caps, and black door handles on the outside. The package is available on two- and four-wheel-drive models. |
| Toyota Tundra 20 Crew Cab | Trim | Integrated | Integrated | SR5 Trail Edition 5.7L V-8 6-Spd AT 4x4 Standard Bed | Trail Editions of several Toyota SUVs and trucks debuted at the Chicago auto show - all are based on SR5 models, and common among them are special exterior colors including Army Green, Cement, Midnight Black, and Super White. All models get black badging on the outside; inside you'll find black seats with tan contrast stitching and all-weather floormats. From there, items become vehicle specific. |
| Toyota Tundra 20 Crew Cab | Trim | Integrated | Integrated | Limited Nightshade 5.7L V-8 6-Spd AT 4x4 Standard Bed | At the 2020 Chicago Auto Show, Toyota introduced three new Nightshade Edition models – the Tacoma, Tundra, and Sequoia. The three new Nightshade Editions will join Toyota's other darkened models – the Corolla, Camry, 4Runner, and Sienna. While earlier Nightshade Edition models built upon the SE trim, the Tacoma, Tundra, and Sequoia all use the more luxurious Limited trims to start. From there, all three receive black leather-trim seats inside, and a darkened grille, black mirror caps, and black door handles on the outside. The package is available on two- and four-wheel-drive models. |
| Volkswagen Atlas 21 | Refresh | Integrated | Integrated | SEL Premium 3.6L V-6 8-Spd AT AWD | Volkswagen has published three design sketches previewing the updated 2021 Atlas. The German car manufacturer's big SUV is selling well in the United States, and for the 2021 model year will be three inches longer due to the presence of a new bumper designed for improved pedestrian safety. Alongside extending the front bumper outwards, Volkswagen has overhauled the SUV's front fascia to make it sportier and reminiscent of the current Atlas Cross Sport. Most notably, the chunky headlights of the current Atlas have been ditched in favor of slimmer LED units with LED daytime running lights that are neatly incorporated and line-up perfectly with the revised grille. At the rear, the styling modifications are less obvious and appear limited to a revised chrome accent connecting the taillights and a new reflector running across the width of the bumper. No interior images or sketches of the new Atlas have been released just yet, but Autoblog says it will sport a new leather steering wheel with a flat bottom and all variants, bar the base version, will feature an eight-inch infotainment touchscreen. Other changes include some added stitching throughout the cabin, wireless phone charging and updated driving technologies including Dynamic Road Sign Detection and Traffic Jam Assist. No alterations will be made to the engine line-up. Consequently, the 2021 Atlas will be available with a 2.0-liter turbocharged four-cylinder putting out 235 hp and 258 lb-ft (349 Nm) and a 3.6-liter V6 with 276 hp and 266 lb-ft (360 Nm). Volkswagen is expected to unveil the 2021 Atlas at the 2020 Chicago Auto Show and should kick off sales in May next year. |