The press days for the 2021 Los Angeles Auto Show / AutoMobilityLA are set to occur on November 17th and 18th, followed by a public show that will run through November 28th of 2021.
Autoshow editorial coverage provided by Eric Woodward and additional video/photography staff.
---
Detailed coverage for the show can be found by loading the 2021 Los Angeles Auto Show saved workspace in our Vehicle Information Center.
---
Show Details
"One of the world's largest auto shows with 1,000 vehicles will return NOVEMBER 19 - 28, 2021 at the LA Convention Center. Our show is your one-stop-shop for comparison shopping cars, trucks, SUVs, electric vehicles and more, without any sales pressure. Whether it's new vehicle shopping, free test drives, experiencing the latest tech or exploring an assortment of customized rides and exotics, there is something for everyone at the show."
"Hosted in the largest car-buying and EV market in the United States, AutoMobility LA is where the automotive and technology sectors converge and unveil the latest in personal mobility. Analysts, automakers, dealers, designers, developers, government, investors, media, startups, and tech companies from around the world attend LA Auto Show's press and trade event to connect, gain insights, and witness breaking news and vehicle debuts over the course of two days."
- More details can be found on the show's official website.
---
Floor Plan
---
Press Conference Schedule
---
AutoKnowledge Coverage
---
Debut
---
2022 Fisker Ocean Electric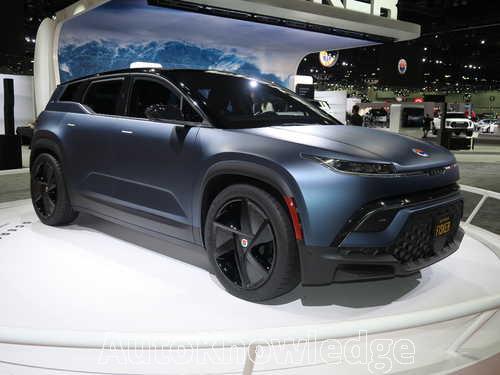 Fisker will unveil the production-ready version of the Ocean SUV at November's Los Angeles Auto Show. It has been 18 months since the Fisker Ocean was first unveiled as a concept at CES 2020 and while the production model isn't expected to look much different, its debut will mark an important step for the electric car manufacturer.
2023 Mazda CX-50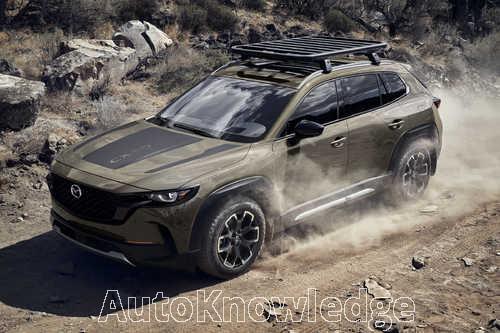 Mazda plans to release several new crossovers in the coming years, and will be starting with the mid-sized CX-50, which will slot into their lineup just above the CX-5.
2023 Subaru Solterra Electric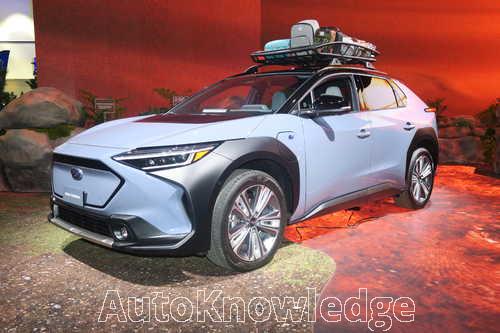 Subaru will debut the Solterra, their first ever global all-electric crossover. The Solterra will share quite a bit with the new Toyota BZ4X CUV, including underpinnings and the majority of their design – Subaru does add its own touch to the front and rear fascias.
2023 Toyota bZ4X Electric
Toyota is revealing the first model belonging to its new bZ (beyond Zero) sub-brand for electric vehicles - the bZ4X. It's a small crossover similar in size to the top-selling RAV4, and it's due in U.S. showrooms around mid-2022 as a 2023 model. The bZ4X was developed in conjunction with Subaru and will share most of its components and design with the Subaru Solterra electric crossover.
2023 VinFast e35 / e36 Electric SUVs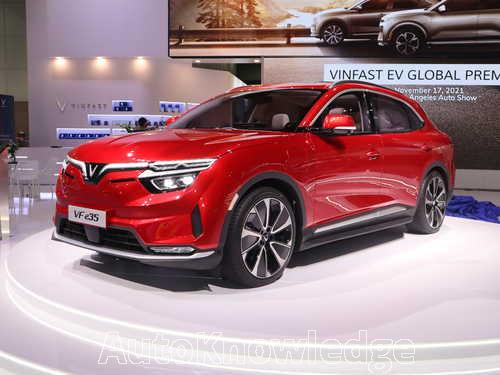 The rapidly growing Vietnamese automaker VinFast will use the upcoming 2021 Los Angeles Auto Show for its local debut, where it will unveil the small VF e35 and mid-size VF e36 electric crossovers.
---
Redesign
---
2023 Kia Sportage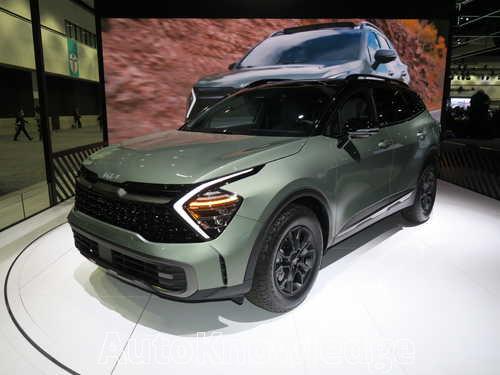 The Kia Sportage has been redesigned for 2023, and also gains a new rugged X-Pro trim level. The interior is available with a panoramic curved display that combines the digital instrument cluster and infotainment screen.
2022 Land Rover Range Rover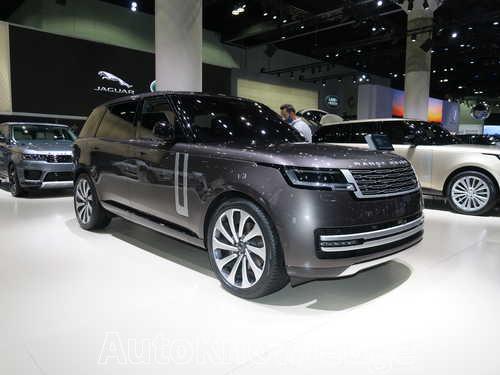 The new Range Rover will ride on the MLA platform and is expected to be offered in mild-hybrid, plug-in hybrid, and battery-electric variants, with a performance-focused SVR rumored to get a twin-turbo 4.4-liter V8. Order books for the Range Rover opened on the day of its debut - October 26th, 2021. Like its predecessor, the model will compete in the large luxury SUV segment against the likes of BMW X7 and Mercedes-Benz GLS, while high-end variants should reach Bentley Bentayga territory.
---
Concept
---
Hyundai IONIQ 7 Electric SUV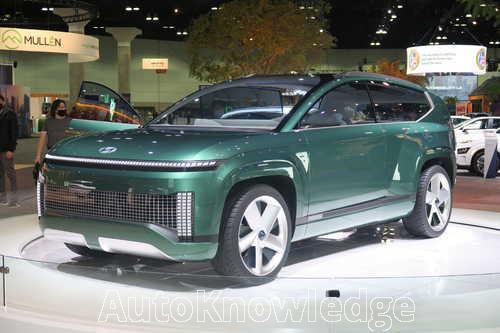 Hyundai's IONIQ 7 concept is meant to preview a future production model, taking the form of a large electric SUV with a lounge-like cabin. The IONIQ 7's platform is shared with Kia's upcoming large electric SUV, the EV9.
Kia EV9 Electric SUV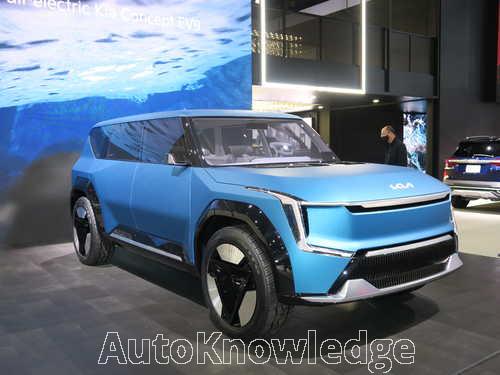 Kia will unveil the EV9 concept, a large all-electric SUV that will become Kia's flagship electric vehicle. The overall footprint will be similar to that of the Kia Telluride. The EV9's platform is shared with Hyundai's upcoming large electric SUV, the IONIQ 7.
---