The press days for the 2022 New York Auto Show are slated to occur on April 13th and 14th, followed by a public show that will run through April 24th of 2022.
Autoshow editorial coverage provided by Eric Woodward, Sam Boehnke, Alex Brar, and Austin McIntosh along with other photography staff.
Detailed coverage for the show can also be found by loading the 2022 New York Auto Show saved workspace in our Vehicle Information Center.
---
Show Details
There is no better place to research your next new car than the New York Auto Show. For more than a century New Yorkers have visited the show in the millions to experience everything that the automobile industry has to offer and to get a glimpse into the future. It's the one place where the information is comprehensive and engaging and where new technology can be explained and explored freely.
From the beginning, when the first New York Auto Show opened in November 1900 at the original Madison Square Garden, the annual exhibition of automobiles, and the pageantry they create, has been a hallmark of the industry.
For 122 years, the New York Auto Show has given the world a glimpse into the future. Here, we take a journey back in time to celebrate and enjoy many of the notable moments that have occurred along the way.
- More details can be found on the show's official website.
---
AutoKnowledge Coverage
---
Debut
2023 Toyota Corolla 5-Door - GR trim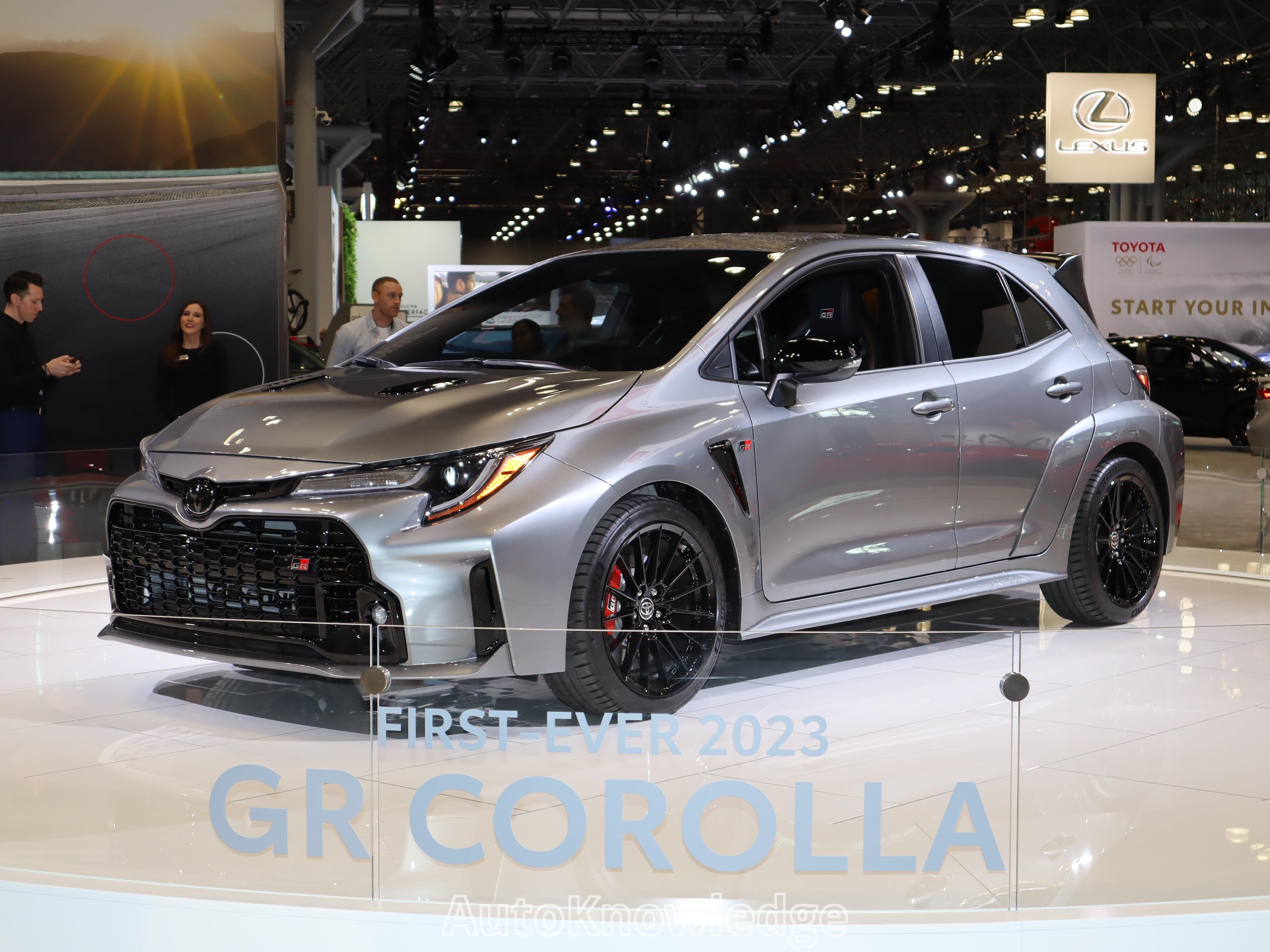 The Gazoo Racing (GR) Corolla will be a new addition to the Toyota lineup for 2023 and will compete with popular sport compacts like the Honda Civic Si, Hyundai Veloster N, and the Volkswagen Golf GTI. GR Corolla trims will also come with a one-year membership to the National Auto Sport Association, which includes access to a complimentary high-performance driving class. Toyota hasn't released pricing yet, but the base 'Core' trim should start just over $30,000, with a loaded Circuit Edition ringing in closer to $40,000.
The GR clearly has rally-inspired styling with a large grille opening leading to widened, vented fenders. The side profile reveals unique 18-inch wheels with 235 mm wide Michelin Pilot Sport 4 tires and GR-FOUR embossed into sportier side skirts. The rear end features an aggressive lower valance that houses three exhaust tips. The Circuit Edition adds a forged carbon-fiber roof, hood bulge, and larger rear spoiler.
The GR Corolla takes the turbocharged 1.6L I-3 engine first launched in the overseas GR Yaris and adds even more power. This three-cylinder engine makes 300 hp and 273 lb ft of torque and only comes with a six-speed manual transmission with a rev-match function. All models make use of Toyota's GR-Four all-wheel drive system which allows the driver to choose between different power-distribution modes, starting with a 60/40 front-to-rear split for everyday driving to up to 30/70 to allow for drifting antics; a 50/50 split option is intended to provide maximum traction for racing. A Performance package available on Core models adds front and rear limited-slip differentials (these are standard on the Circuit Edition).
Read more...
---
2023 Jeep Grand Wagoneer L
For 2023, Wagoneer and Grand Wagoneer 'L' models joins the lineup. Their wheelbase is seven inches longer than the standard models at 130 inches and overall length is up more than a foot at 226.7 inches. These extensions contribute to considerably more cargo space behind all three rows of seats.
Under the hood, the long-wheelbase models use Stellantis' new Hurricane engine, a 3.0L twin-turbo inline-six available in two states of tune. Wagoneer L models receive the standard output version making 420 hp and 468 lb ft of torque. Grand Wagoneer L models use the high-output version making 510 hp and 500 lb ft of torque. The 510 hp version will also be available in limited quantities as a $2,000 upgrade on 2022 non-L Grand Wagoneers. The Hurricane engine is paired exclusively with an eight-speed automatic transmission but buyers can choose between trims offering rear-, all-, or four-wheel drive systems.
Read more...
---
Lotus Eletre Electric CUV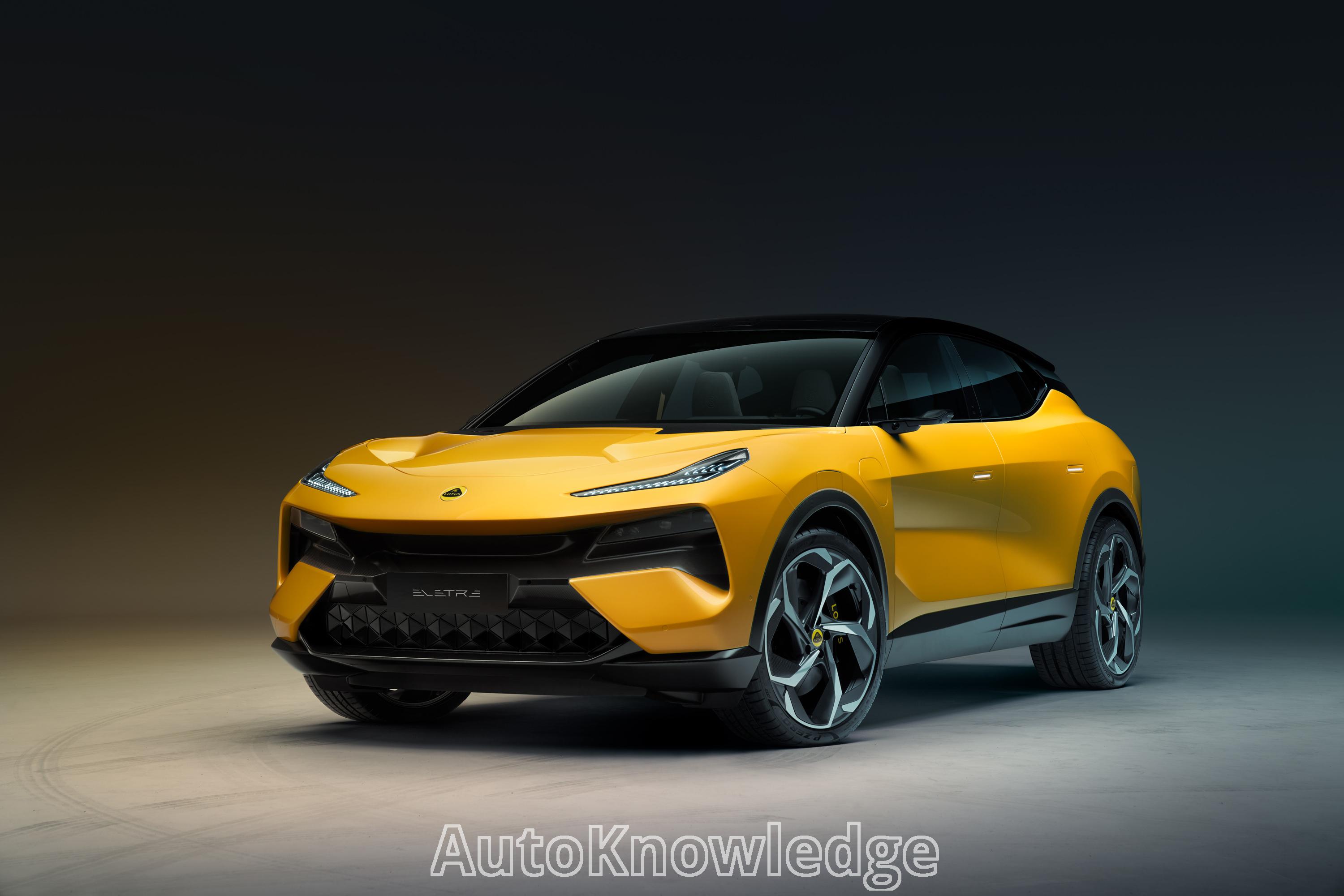 Lotus has unveiled their first-ever electric crossover - the Eletre. It is also the first vehicle from Lotus to offer advanced ADAS technologies driven by several LIDAR sensors. The Eletre technically went on sale as soon as details were released but the price has yet to be mentioned. It will be built in the automaker's new factory in China, with deliveries commencing next year.
The Eletre takes styling elements from the all-electric Evija hypercar and the Emira sports car and applies them to a much larger, taller form. At 201 inches long, about 79 inches wide, and 64 inches high riding on a 118.9-inch wheelbase, the Eletre is very similar in size to the Aston Martin DBX. The front end is dominated by a polygonal grille shape with LED DRLs positioned above its leading edge - the main headlamps are recessed back into this grille. The rear end is emblazoned with 'Lotus' script and features a full-width light bar fading into triangular intakes along the sides. That light bar can make use of RGB (red, green, blue) LEDs to create over 16 million colors. These colors can be used to display different patterns like a distinct 'salute' lighting signature to welcome the driver as they approach the vehicle. Press photos showed an optional set of 23-inch wheels covering optional 10-piston brake calipers with ceramic composite rotors.
Every Eletre is all-wheel-drive, with a motor on each axle - Lotus hasn't published specific battery capacity and motor outputs but the pack will be rated at over 100 kWh and total output will start around 600 horsepower. 800-volt electrical architecture allows for 350-kW fast-charging capabilities meaning 20 minutes at a charging station can add 248 miles of driving range (a full charge is said to net an estimated 373 miles of range in WLTP testing). Lotus says their SUV will reach 62 miles per hour in less than 3 seconds and hit a top speed of 161 mph.
Electronic side-view mirror housings each contain three cameras, one camera for the rear views, one to help stitch together a 360-degree overhead view, and one to enable self-driving features. The charge port is on the front left fender, positioned slightly behind other panels that deploy the LIDAR sensors when they are needed and retract them back into the top of the wheel arches when they are not. These fender-mounted sensors work with two more LIDAR sensors located in the roof - one at the front and another at the back. A large amount of LIDAR sensors could allow the Eletre to offer the type of advanced autonomous capability that we have not yet seen on a production car.
Read more...
---
2024 Mercedes-Benz EQS Electric SUV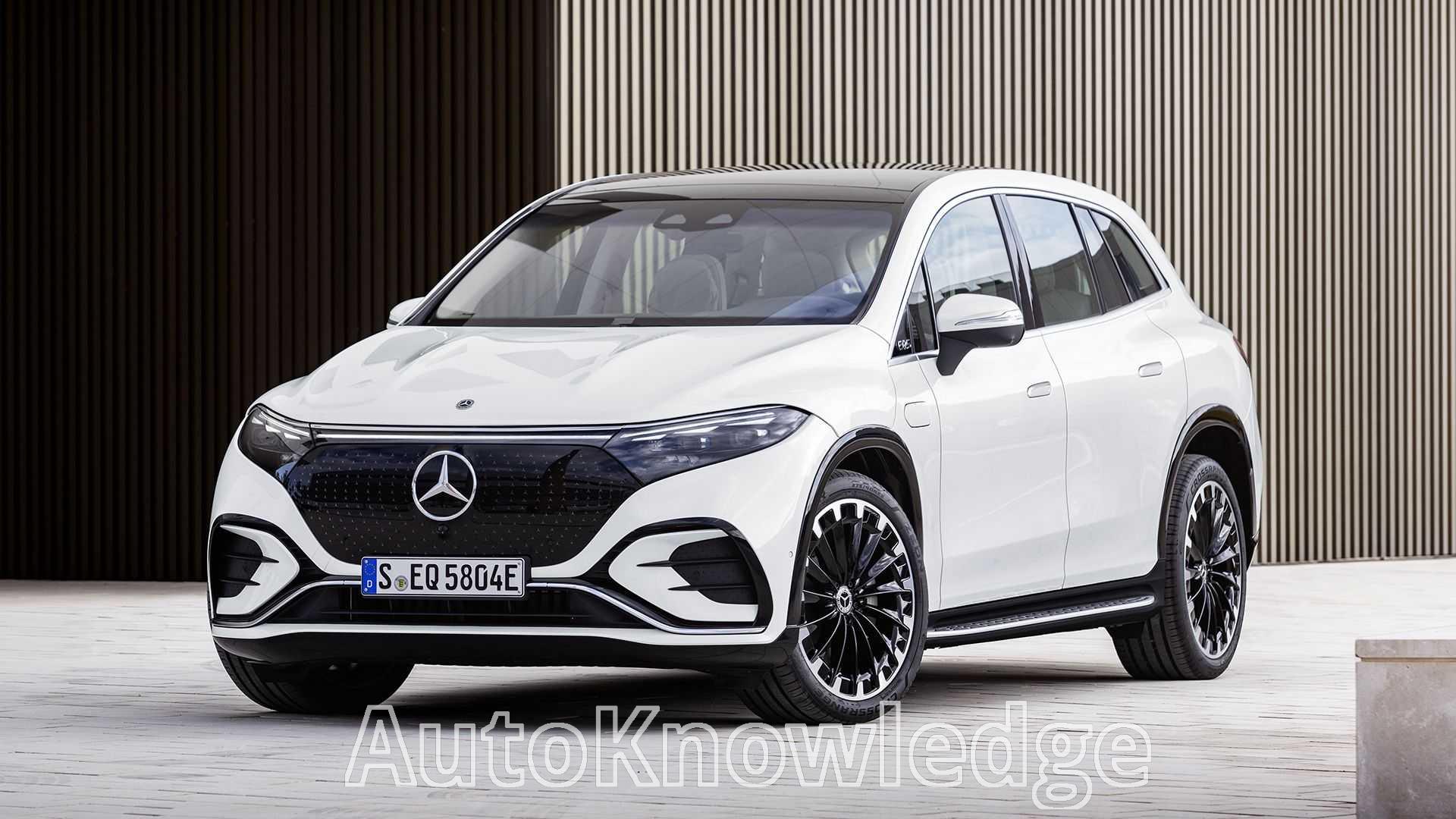 The 2023 EQS SUV is the latest to join Mercedes' growing portfolio of electric models that fall under the umbrella of the company's EQ sub-brand. It's the first SUV built on Mercedes' modular electric vehicle platform, which also underpins the EQE and EQS sedans, and it's expected to go on sale sometime later this year.
The all-electric 2023 Mercedes-Benz EQS is the high-riding SUV alternative to the company's large, slicked-back EQS luxury sedan. The two share a platform and myriad other components and have identical wheelbases, but only the SUV offers a third row and seats for up to seven. The lineup includes the rear-drive, 355-hp EQS480+ and the all-wheel-drive, 536-hp EQS580, both of which we expect to at least 300 miles of estimated range.
Read more...
---
Major Redesign
Kia Niro Hybrid / Plug-In Hybrid / Electric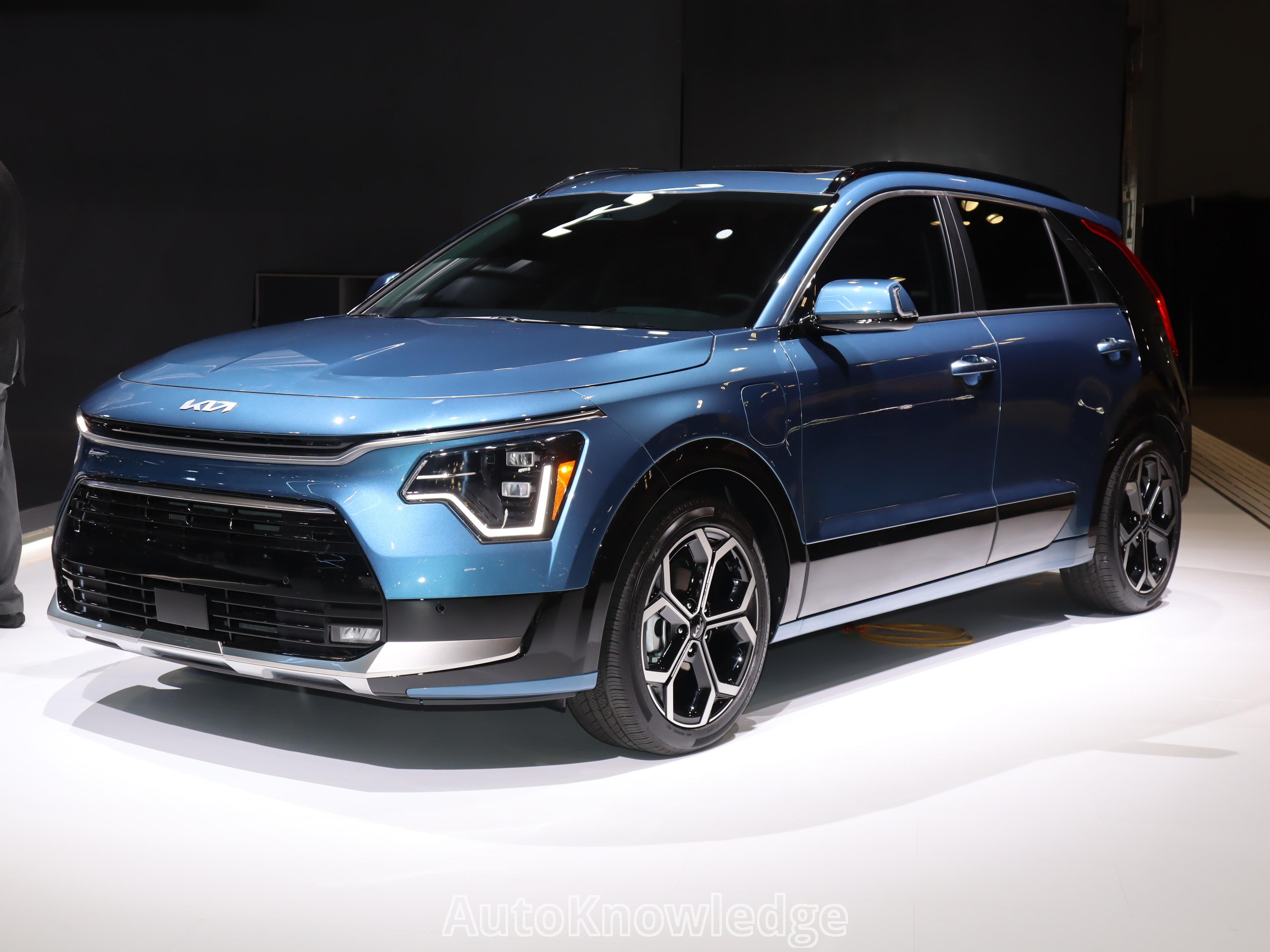 The North American version of the redesigned 2023 Kia Niro debuted at the 2022 New York auto show. The model had already been shown off in other markets, but this was the first time U.S.-spec details were shared - including information on the Plug-In Hybrid and fully-electric variants.
In total, the US will see hybrid, plug-in hybrid, and EV versions will be offered, with the EV boasting a 253-mile driving range. The hybrid model is said to be targeting a 53-mpg combined rating from the EPA, and the plug-in hybrid claims a 33-mile electric driving range from its 11.1-kWh battery pack.
Read more...
---
Honda HR-V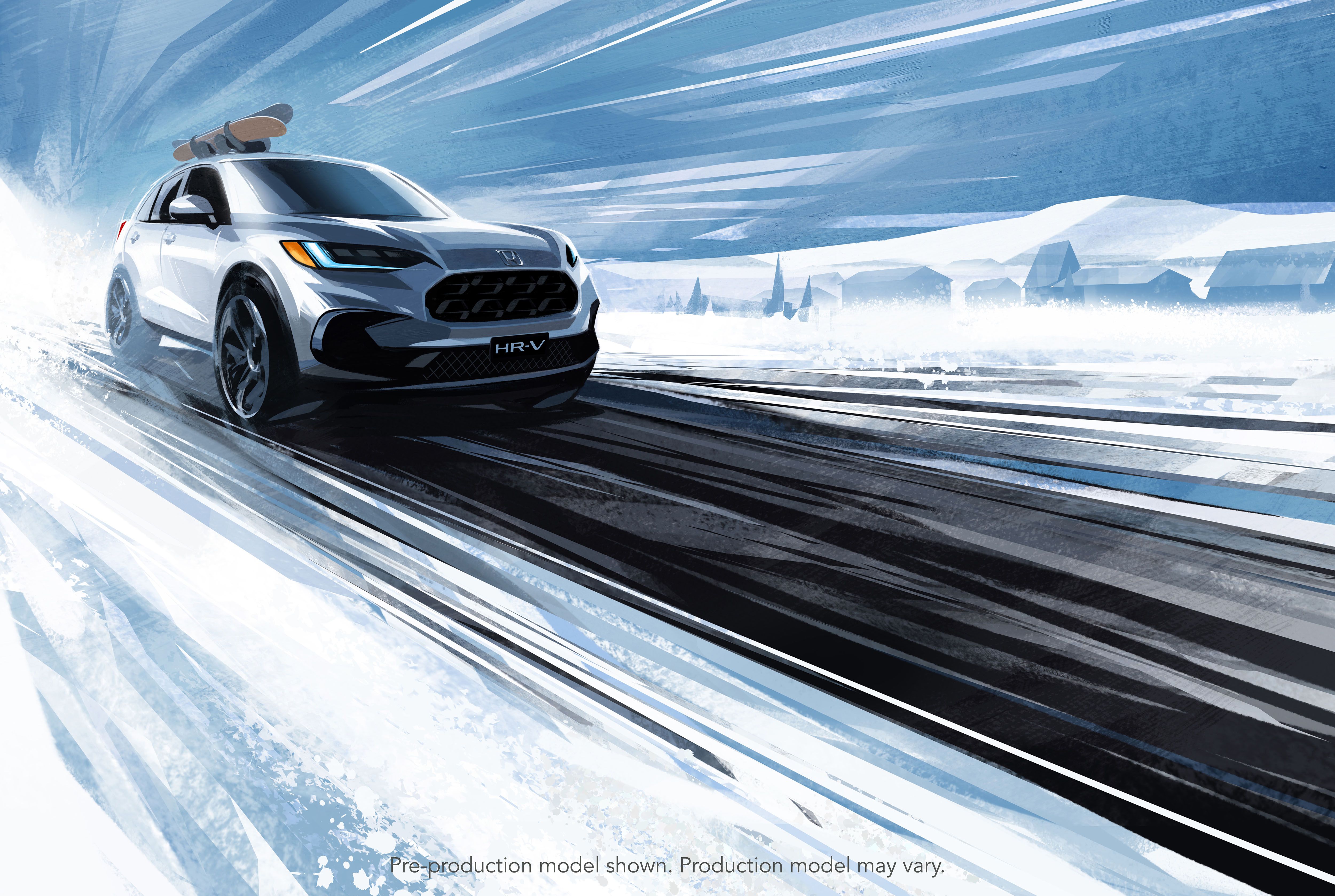 Honda did not attendi the New York auto show, but they did release information about the redesigned-for-2023 HR-V crossover. The HR-V is all-new for 2023, with styling specific for the U.S. market.
The new model is larger than before, with a longer wheelbase and independent rear suspension as it now shares its platform with the Civic rather than the Fit. The current model's LX, Sport, EX, and EX-L trim levels are likely to carry over with a slight rise in pricing. More info will be coming soon as the new HR-V is scheduled to arrive in U.S. dealerships during the summer of 2022.
Read more...
---
Mid-cycle Refresh
Hyundai Palisade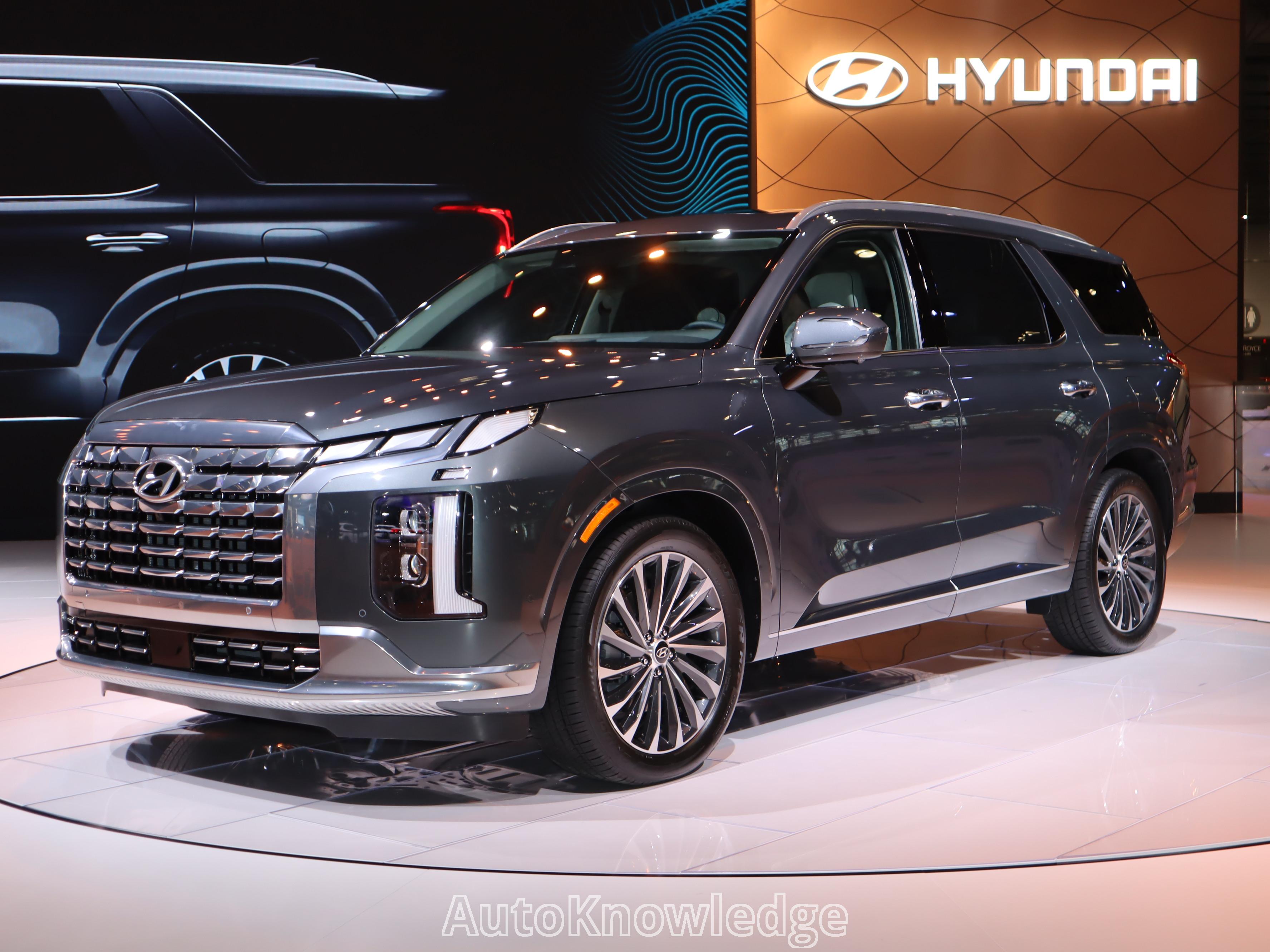 New for this year, a facelift to the Palisade gives a more squared-off appearance. The new-look is enhanced by updated wheel designs and the cabin has received some new features. A rugged-looking XRT model joins the lineup and comes with 20-inch wheels, blacked-out exterior trim, and other design flourishes.
Inside, the Palisade's instrument panel has a higher-resolution 12.0-inch infotainment display, a redesigned steering wheel, and updated upholstery options. New features include a Wi-Fi hotspot, heated third-row seats, and a massaging driver's seat.
Read more...
---
Kia Telluride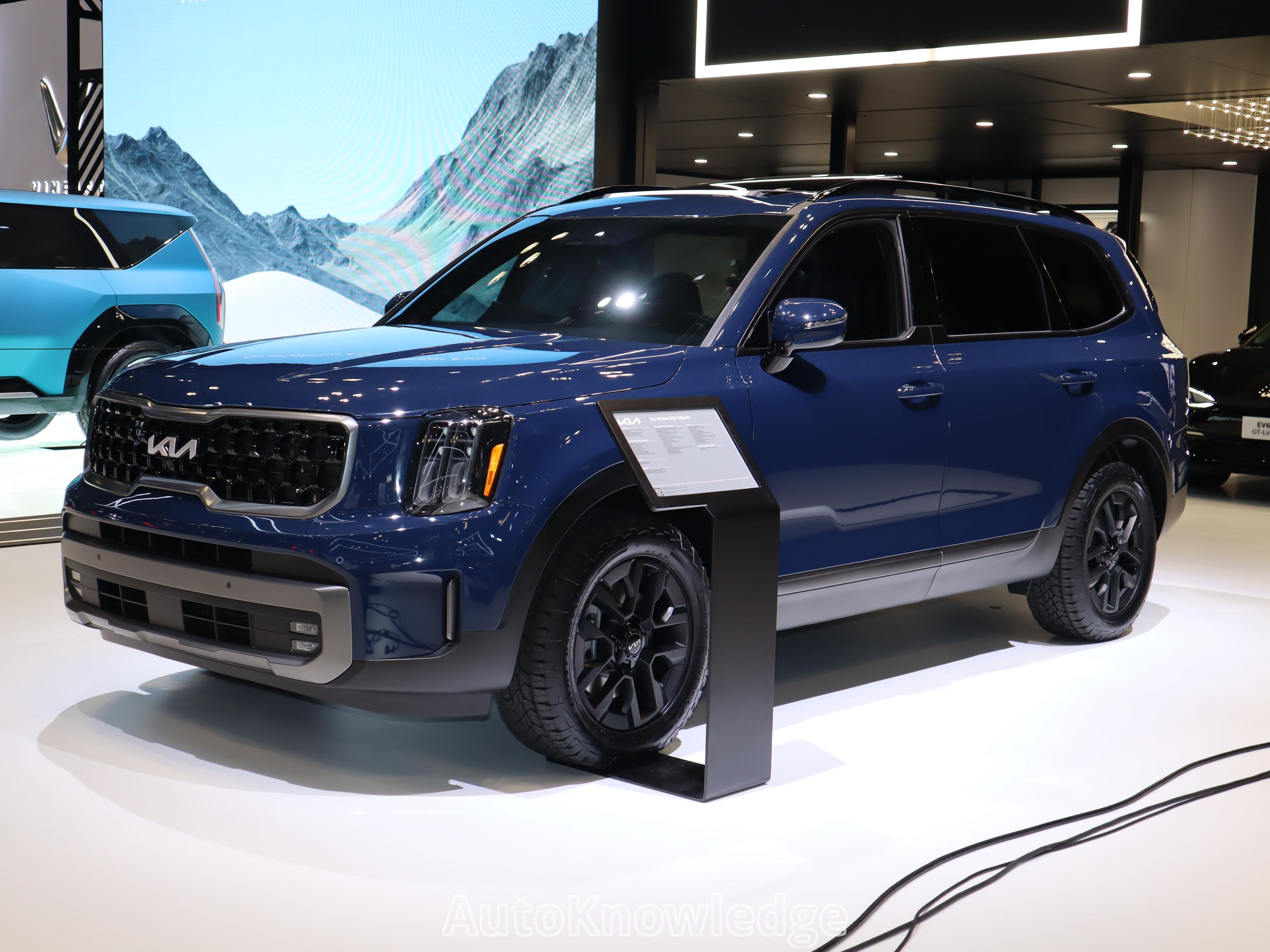 After introducing a new logo on the front of the Telluride last year, Kia has refreshed the model for 2023. The refresh includes an updated grille, redesigned headlamps, and a new front bumper. More rugged-looking X-line and X-Pro trims join the lineup and offer a 5500-pound maximum towing capacity.
Inside, Kia has integrated a new all-digital instrument panel with dual 12.3-inch screens serving as infotainment and gauge displays. Navigation is now standard across the lineup, as is an onboard Wi-Fi hotspot.
Read more...
---
Nissan Leaf Electric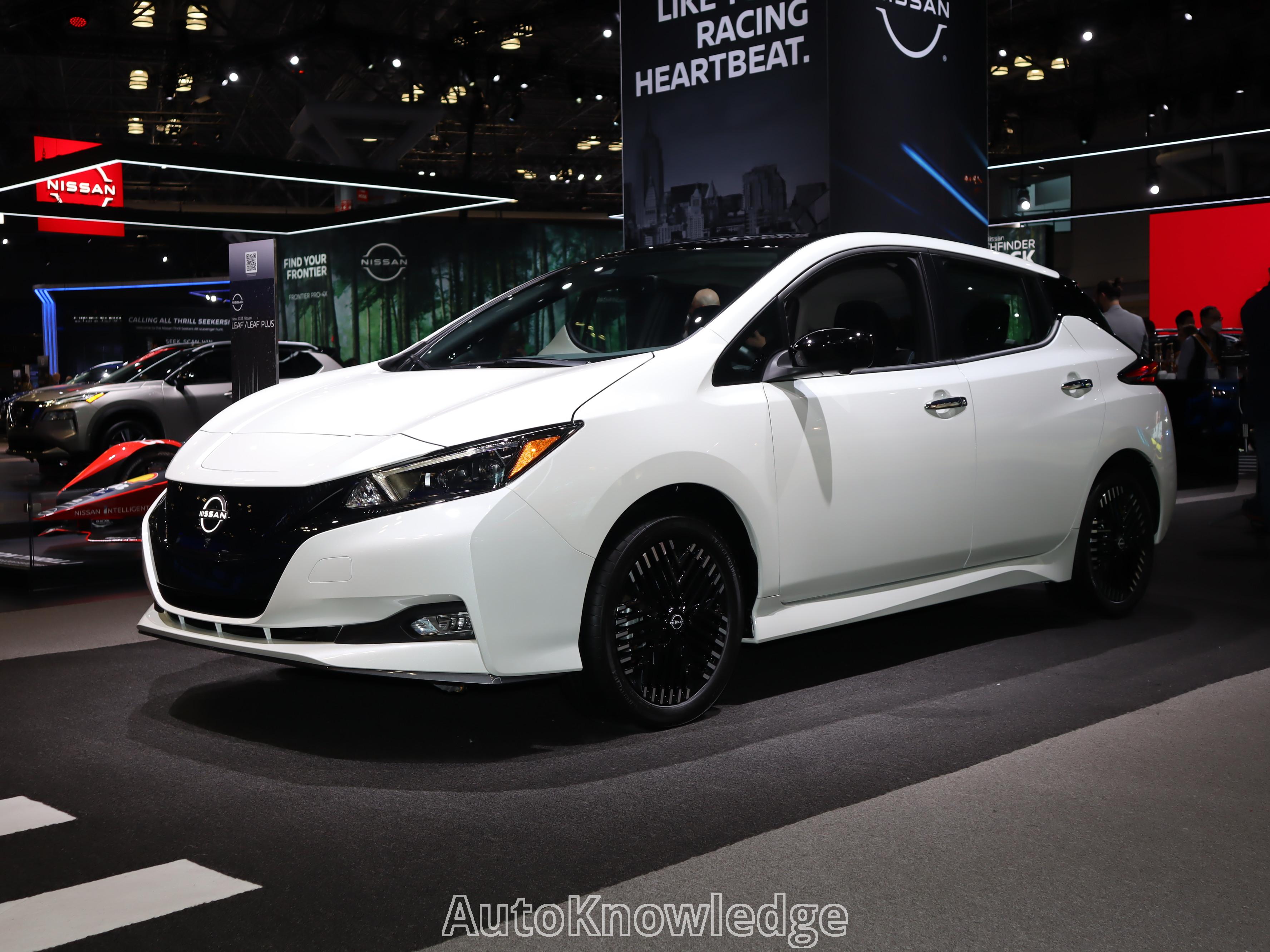 For 2023, the Leaf receives a few styling improvements for 2023 including a revised grille, front bumper with illuminated badge, exterior lighting elements, and new multi-spoke wheels.
The lineup has been trimmed to just the 147 hp base S model and the longer-range 214 hp SV Plus. Pricing remains unchanged for 2023 - the Leaf S will start at $28,425 and the SV Plus at $36,425.
Read more...
---
New Trim / Minor Change
Nissan Pathfinder - Rock Creek trim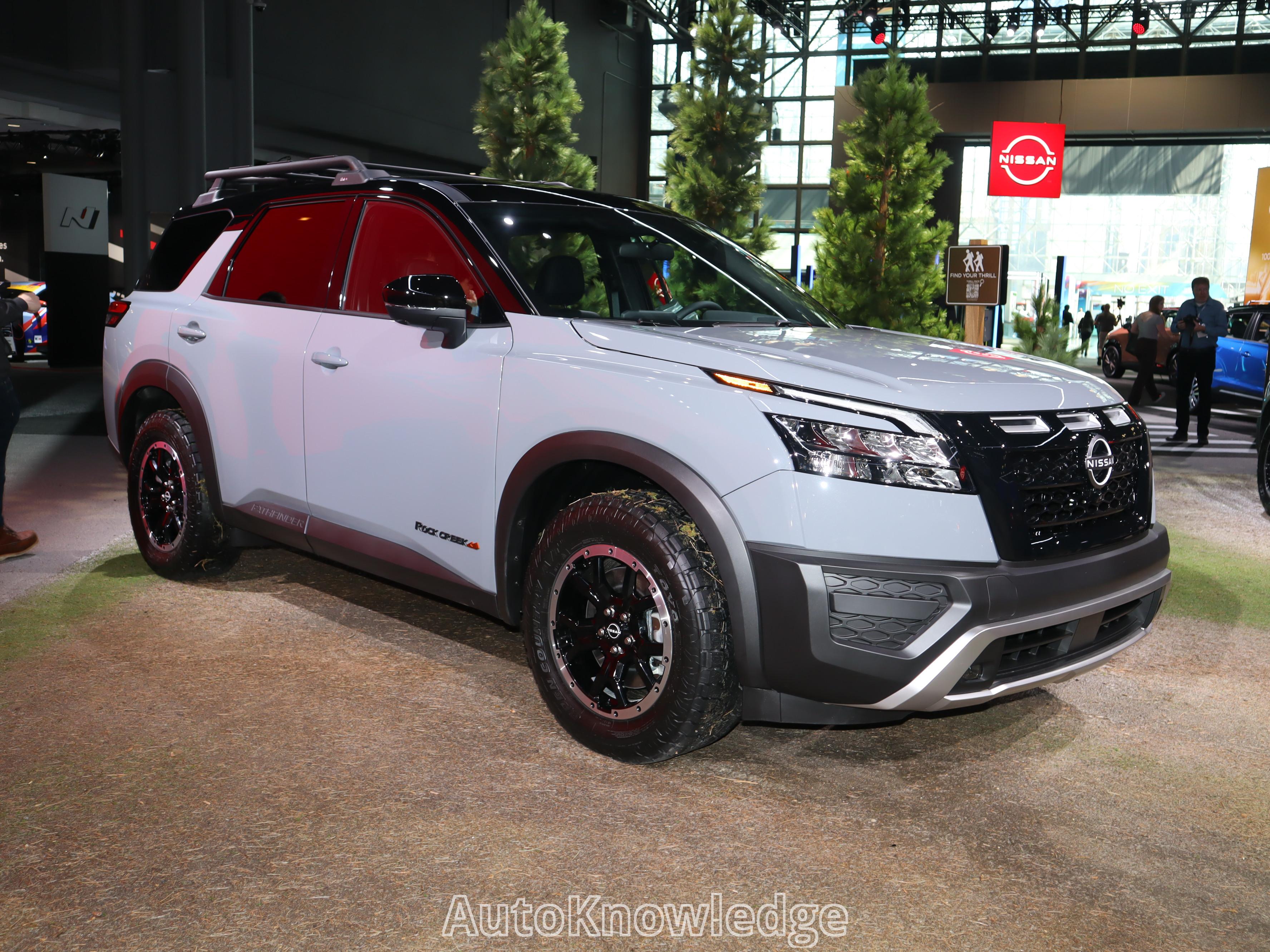 Nissan is adding a rugged Rock Creek model to the Pathfinder lineup for 2023. It sports a slightly lifted suspension, 18-inch all-terrain tires on unique wheels, a revised front grille and lower bumper, and standard all-wheel drive.
The V-6 gets a power boost in the Rock Creek model to 295 horsepower. The Rock Creek's interior differs from the regular Pathfinder with special cloth and vinyl upholstery, orange stitching, and Rock Creek badges on the seats and center console.
Read more...
---
Floor Plan
---
Press Conference Schedule
---